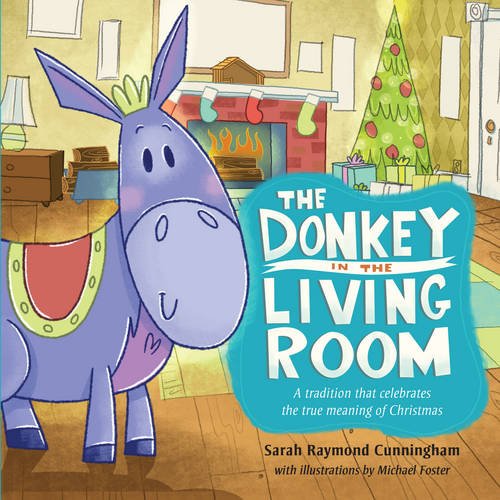 Children's Book, Illustrated
The Donkey in the Living Room
Originally self published in 2013, e-book first available in 2013, hardback book and nativity set first available in 2014, Spanish version first available in 2015.
Summary of Contents
Begin a new family tradition this Christmas with The Donkey in the Living Room picture book!
Children will learn the true meaning of Christmas through individual stories of the characters present at Jesus' birth—the Donkey, Cow, Sheep, Shepherd, Angel, Camel, Wise Men, Joseph, and of course, baby Jesus. On each of the nine days leading up to Christmas, introduce the story of a new character, and share a new appreciation for the advent season.
This book can be used with any nativity set that includes the nine pieces listed above. Also available separately: The Donkey in the Living Room Nativity Set (978-1433684487), which includes a keepsake box filled with the picture book AND nativity pieces to be wrapped and slowly opened as each part of the story is read.
Toy Nativity Set

Available as a toy nativity set that includes hardback book.

Suggested retail: $29.99
Hardback Book, without Nativity Set

The book can be purchased individually for use with your own nativity set.
ISBN:978-1433683176
Paperback: 32 full color pages
Published: First Ed. 2013
Available in: English
Edition: First Edition
Publisher: Lifeway/B&H Kids