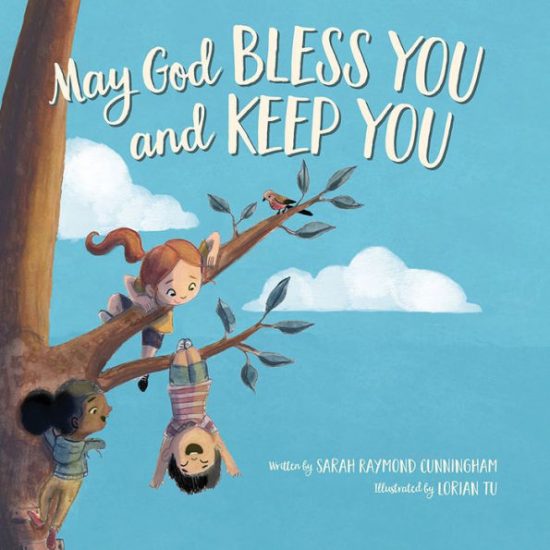 Children's Book, Illustrated
May God Bless You and Keep You
First published in 2018.
Summary of Contents
May God bless you, May God keep you, May God's face shine on you today. May God give you grace, and keep you safe, May God be with you always.
In gentle rhyming text, Sarah Raymond Cunningham explores the curiosity and wonder of a child's life from the playroom to the playground, dinnertime to alone time, all with a recurring chorus: May God bless you and keep you… Perfect as a gift for baptisms, baby dedications, showers, First Communions or graduations, May God Bless You and Keep You will give encouragement and blessing to kids at any stage in the wonderous journey of growing up.
Hear Sarah read the book outloud here.
Watercolor Illustrations

Beautiful gift book with whimsical, watercolor illustrations
Available in bulk for churches

If you'd like to purchase the book in bulk for the children in your congregation, please contact Beaming Books.
ISBN: 978-1506445311
Paperback: 32 full color pages
Published: First Ed. 2018
Available in: English
Edition: First Edition
Publisher: Beaming Books