The Truth or Dare Podcast
Have you listened to the latest episode yet?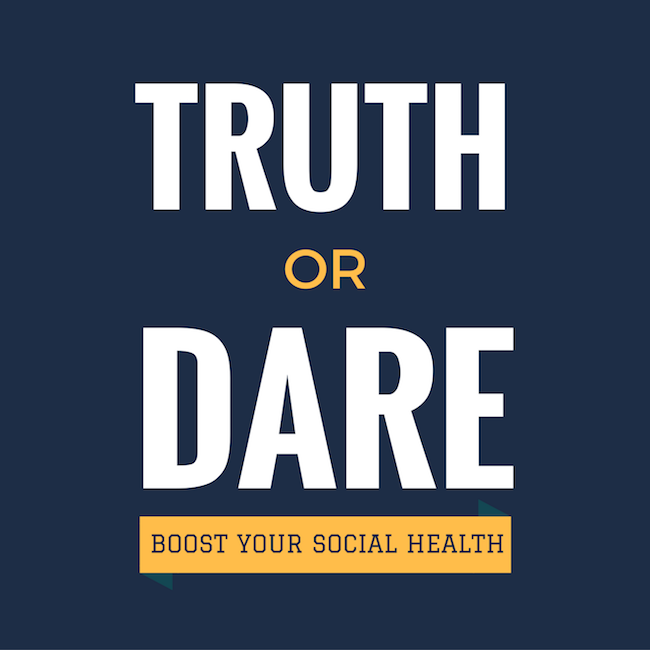 On Truth or Dare, leading social experts reveal social "truths" or insights and then they "dare" listeners to apply them. Each episode shares "best practices" on how to make friends, maintain friendships, and develop a satisfying social life. (Scroll down to listen.)
Truth or Dare is available on…
iTunes
Stitcher Radio
Google Play
TuneIn Radio

Don't have any of these? You may be able to visit my podcast's home page and listen right from your computer.
New to podcasts?
Podcasts are free audio programs distributed over the Internet. You can find podcasts about nearly any topic you can imagine. And you can choose to listen, or download, only the ones that match your interests. By doing this, it's almost like creating a customized radio station that is with you whenever you have your smart phone or tablet.