Displaced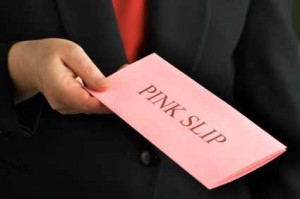 I got an email on Tuesday.
"Due to the financial condition of the district and student enrollment as of this date, changes have caused the displacement/bumping of staff."
It went on to explain that there had been cuts and a more senior employee had taken my spot.
Displaced.
That is what they call it.
Meaning…literally
You have no place.
The email was from the HR person in our district, but really, it trickled down from the legislature.
The State of Michigan is hard up. Low on funding. So they cut aid to schools.
As a result, local school districts don't have the cash to keep all their staff.
Plus, people are moving out of Michigan because there are no jobs.
And they are taking their children–our students–with them.
Less students, of course, means our district need less teachers.
So even though there were 42 people below me on the seniority list and 45 people retired, this displacement letter still found its way to my inbox.
So I've been sitting here.
Displaced.
That is what they call it.
Meaning…literally
I have no place.
Only it seems oddly okay.
For the first time.
The last three years, I've had three different teaching assignments–in two different buildings–due to various seniority changes.
And each time I worried a lot about where I would end up.
I called around, trying to dig up information, anxiously anticipating what spot I'd finally land in.
Determined to cling to the spot where I started.
But you know what? The wondering and speculating didn't change one thing.
I ended up where I would've ended up if I hadn't wasted even a minute being preoccupied over it.
And so I think, if I'm laid off, I'll make less money. But I'll spend every waking moment with the most beautiful one year old you ever laid eyes on.
And that doesn't seem like such a bad shake.
And…
Who knows what God might bring to my life in that year?
What projects and opportunities and friendships will come of it…
After all, I'm only displaced from my teaching position.
God still knows exactly where I am.
Displaced.
That is what they call it.
But, as I am learning, there is no place where I cannot find contentment.
And when that is true,
Nothing can REALLY displace me.
3 Comments
Amy

June 4, 2010 (12:29 pm)

Oh, golly, Sarah, I'm so sorry you've been displaced. But I am glad you will get to spend more time with your beautiful son–good way to look at things. Praying for you as you transition, and that district is displacing one fine teacher.

Sherie

June 7, 2010 (12:24 pm)

Sarah, I have been where you are, and you are right that worrying and stressing does not change the situation or help you at all. Last year I spent 10-1/2 months unemployed. We had the 3rd worst economic situation in the nation (unfortunately your state was worse), so jobs were hard to come by, and as I am the only income in the house it was a tight time.

I knew it could be long, tight, and hard, and I entered into looking for the positives, seeking to enjoy it, and being open for the journey. It ended up one of the most amazing times in my life. The direction of my life has changed, have met many incredible people, and my relationship with God is strong, healthy, and vibrant. My health improved, my outlook on life improved, and all those other things in life that really aren't that important found good places and perspectives.

If you do end up without a job (I know sometimes staff might be rehired come fall when the district knows the exact student count) then use the time to enjoy and embrace life fully. I will be praying for you. Don't let the unknown lead you to fear or doubt, but move toward it with excitement and hope….as you said God knows exactly where you are.

Ashley Carpenter

June 8, 2010 (10:29 pm)

Sarah, I just finished your book and have been meaning to email you, as I was able to relate on so many levels. From time to time, I would read a sentence and have to re-read it, to confirm that it wasn't mine, because we even have very similar writing styles.

But, I wanted to share some verses that have helped me get through discouraging times like the one that you are currently facing. They're from 1 Peter 5:7-11:

7Cast all your anxiety on him because he cares for you.
8Be self-controlled and alert. Your enemy the devil prowls around like a roaring lion looking for someone to devour. 9Resist him, standing firm in the faith, because you know that your brothers throughout the world are undergoing the same kind of sufferings.
10And the God of all grace, who called you to his eternal glory in Christ, after you have suffered a little while, will himself restore you and make you strong, firm and steadfast. 11To him be the power for ever and ever. Amen.

I heard a pastor speak on this passage in a sermon last summer, and he focused on the imagery surrounding the lion. When a lion chases after healthy prey, he is sleek and inconspicuous, but when the prey is already injured or weak, he will roar to exert his power. When we are going through a rough time, often Satan reminds us of how horrible we have it and adds even greater stress or doubt to our lives. But, if we remain steadfast and keep our focus on God, he will bless us. I also think it is interesting that the verse says, "after you have suffered a little while." God never promised us that his path would be easy, or that we would be relieved of pain quickly, he just said that he would love us through it.

I hope that you can maintain a piece of mind and enjoy the extra time with your family.