I Love to Hear How Friendship Works For Other People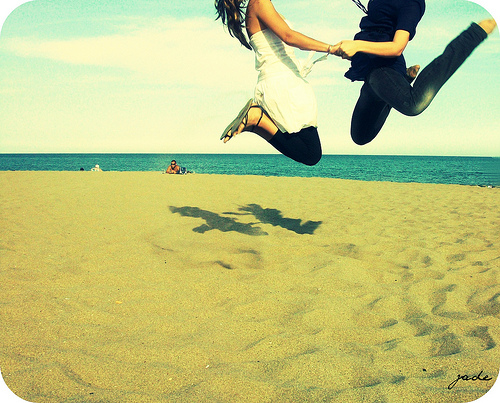 We all forge our own rhythms of friendship, coming to others in our own mismatched ways. We bear up strengths and weaknesses in the same sweeping gestures. We find our way…in our way.
As much as I love to talk about my own friends, and the things that draw me to people or help me press closer to them, I love just as much to listen to other people talk about the way they make friends.
I love to hear how friendship works for other people.
Take this, for example, from Maggie Johnson:
One of the most beautiful things I have experienced is when real friendships form. Conflict arises, I see the beast inside of you, you see the beast inside of me, and we choose to forgive. It's never pretty at first. And sometimes it just takes silence and a ministry of presence. To silently shout: I'm not going anywhere no matter how ugly it gets. Love is a choice – even in friendship. It's a choice to stare fear in the face and stand your ground. Isn't that the heart of the Gospel too? Jesus' mission was for our hearts. He saw individuals as they were and chose them anyway.
I'm also a fan of what she says here:
Jesus stayed when life got a lot less pretty.
Church people like to talk about being Christ-like. Imitating Jesus, walking how He walked and talking how He talked. But do we stick around the way He stuck around? For most of us, I vote no. The thing about radical love is that it looks forward instead of being hindered by the past. I'm looking forward, loving how I'm able, giving past what I thought was enough, and sticking around.

Sometimes this means telling the other person hard things – confronting their flaws. Sometimes it means confronting your own flaws, confessing those because no one is perfect. Other times it means choosing silence even when you know you have enough ammo to start a war. It means crafting love to fit the moment instead of using the same formula for every occasion.
Read more about friendship from Maggie here.