How To Get To Know People No. 3 (And How Not To Hate Valentines Day)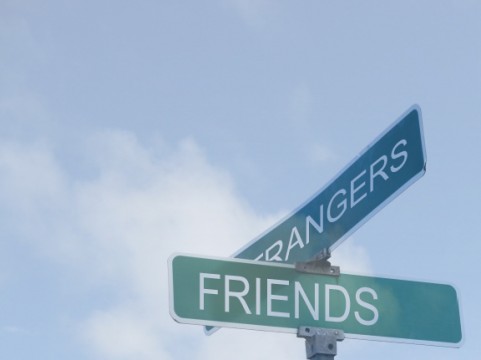 This blog is about bringing people together around good things. In your life, in my life, and in the world we share. But people won't come together around good things unless they first find a reason to meet each other. Along these lines, this weekly post provides one fun, simple idea for meeting and getting to know the people around you.
No. 3 Take the Local Love Global.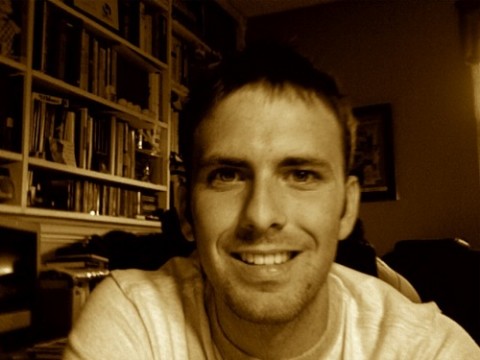 In 2011, my buddy and volunteer director at
STORY
,
Luke Dooley
, impulsively started an inspiring event called
Love Stories
 which brings local people together to do global good. I thought you might enjoy his story, which turns
Valentines Day season into a meaningful celebration it's not necessary to hate
.Most recently,
LoveStories 2012
was a big success. They sold out, with over 80 people in attendance and raised over $3,000 for a missions organization in Guatemala. Read the interview below for more details.
Sarah: Can you explain how you became connected to the international community who your event benefits? Feel free to talk about any moving experiences that gave this community a special place in your heart.
Luke: I originally became connected with this community in Guatemala because I travelled their with our church on a missions trip in 2009. It was the first time I had ever travelled internationally, and at 25 years old, it changed me. The degree of poverty we experienced and cycle of broken families that existed in the Guatemalan culture affected my daily routine. I became an advocate for the cause instantaneously.
Sarah: When did it occur to you that you could bring your local Ohio community together to benefit this international community? And how did you determine to act on it?
Luke: After returning home from Guatemala, I developed a great desire not only to do my part to make a difference, but to get others involved as well. If they couldn't travel and see what I had seen, then I would tell them stories. I really believe in the power of a story, and I know that each person has a remarkable story to tell. I wanted to give people a platform to tell their stories, and leverage that opportunity to raise funds for Catalyst Resources International. This idea sat in my heart for about a year until I finally determined to act, inspired by an unforgettable weekend at Dream Year Weekend in Nashville in 2011.
Sarah: That is awesome. As you know, I'm a Dream Year lover myself. Can you explain the structure of the event? How does it work? What happens on event night? How does it benefit others/raise money?
Luke: Inspired by a public radio show/podcast called The Moth, I wanted to host a storytelling event. I knew I needed to give people a reason to come pay money to listen to people tell stories, so I decided to produce a Valentine's dinner that would present the storytellers as "entertainment" for the evening. It's a four course meal that gets continuously interrupted by magnificent short stories told live on stage. People come with their special someone, or a group of friends, they enjoy incredible food prepared by a guest chef, and they experience epic stories told by friends and strangers. There is a definite rhythm to the event. We let people eat and visit for 10-15 minutes as music fills the room, then I'll pop on stage as the emcee for the evening, and introduce the next storyteller. We follow that format for about 2.5 hours, or however long it takes to tell 6 short stories.
Sarah: Can you talk about how you impulsively felt compelled to hurry and set up a quick event last year? I'd love to share how a little courage and conviction can push a person forward.
Luke: I mentioned earlier that the idea for this event sat in my head and heart for a while before I decided to act. When I was at Dream Year weekend in 2011, our mutual friend and STORY founder, Ben Arment, shared a story about a college that instead of pouring sidewalks upon construction, waited a couple of years to see where people would naturally walk. They later poured sidewalks where all the grass was trampled and dead around campus. Driving home in mid-January, the notion struck me that "grass" was being trampled in just a few weeks on Valentine's Day: "If people are going to spend more money than usual for dinner, why not let them do it at my event, and raise money for Guatemala?" Inspired by this thought, and gifted with lots of free time due to being laid off from my job, LoveStories was born in four short weeks between mid-january and Valentines Day.
Sarah: I have always loved that story of Ben's about sidewalks too. Sounds like applying it lead to a killer experience this year, but I bet it doesn't stop in 2012. What is your vision for the event in the future?
Luke: My hope is that LoveStories will grow into something greater than I ever imagined. After selling out in 2011, we increased our capacity by moving to a new venue in 2012. We proceeded to sell out the 2012 event. We also nearly tripled the amount of money we raised. I can't help but think what LoveStories 2013 will look like. I'm also dreaming of what the LoveStories brand could become outside of just a Valentine's event here in Cincinnati. Are there other opportunities for an event like this? Other cities? Other dates? It's exciting to think about…
Sarah: Any advice to people who have an idea for bringing their own community together around doing something good?
Luke: Share your idea. No one ever acts on something that they don't share with someone else. Driving home from Nashville, I called several people and pitched the idea. I wasn't just looking for validation, I was garnering support. These people became the volunteer team that helped execute the event.
Sarah: Last question. Is there a website or Facebook page for your event?
Luke: We've always used an customized Eventbrite website to promote and sell tickets for the event. It's quite robust, and I highly recommend it for anyone planning an event involving tickets. Other than that, all promotion has happened via social media. As we think about expanding the brand, we're exploring what it would look like to have a more dedicated web presence.
1 Comment
Luke Dooley

February 14, 2012 (3:19 pm)

Thanks for your support Sarah, and for the opportunity to share LoveStories with your readers!