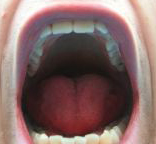 Quite a while back,my friend Cameron–who is currently stationed with the Peace Corps in Cape Verde (Africa)–blogged about an ancient African ritual.
He said that when a person violated tribal rule, instead of shaming the person, they put the offender in the center of the village and the entire tribe gathered around that person in a circle.
For the next hour or two, everyone in the village shouted out all of the good things the offender had done; all of their character qualities; all of the things that were true and admirable about that person. By the end of this, the violator was usually in tears, which was when the village embraced the person and threw a party.
Apparently, variations of this ritual survive to this day.
—
Man.
I want to do that for other people.
But I've missed my chance a few times.
—
And sometimes–sigh–I need people to do that for me.
To remind me I contributed some good that survives any hardship.
To reassure me I'm not alone in contributing to hurt or dysfunction.
Don't you?
—
This is part of a series on Forgiveness, which included these posts: Person of the Zero Chance, Will the Real Crazy People Please Stand Up?, and The Something that is Missing is Forgiveness.)
***
You can leave a comment
for Sarah about this blog post or any other post by clicking on the brown comment box under the title.