Rachel Marie Stone – Eat With Joy (Review + Giveaway)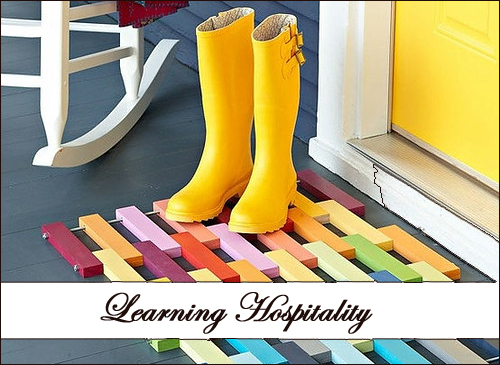 A Weekly Challenge
Last week, as I kicked off the Learning Hospitality series I interviewed Bread and Wine author Shauna Niequist (you can read her interview here).
Those who participate by submitting a recipe in the comments of this week's challenge (follow the Super Mario Party link here) will be entered to win Rachel's book as well.
Rachel Marie Stone
Without further delay, then, I bring you the delightful voice behind Eat With Joy: Redeeming God's Gift of Food (InterVarsity Press), Rachel Marie Stone. Rachel is a contributing writer to Christianity Today's Her.meneutics blog, and a blogger at RachelMarieStone.com. She lives, gardens, cooks, and eats with her husband and two sons in Malawi, Africa, where she teaches English at Zomba Theological College.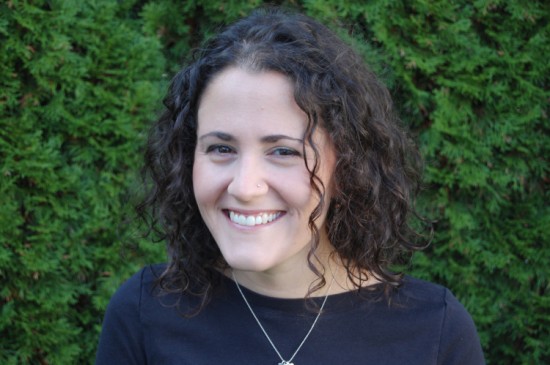 Sarah: Eating can be a tricky act, one much more complicated than nature suggests perhaps as people take on pressures to diet or try to perfect magazine-cover worthy dishes. What would Eat with Joy say about that kind of pressure?
Rachel: There are lots of reasons for the various anxieties and pressures that we (especially North Americans) experience around food. We're constantly hearing about new diets—or eating plans, 'paleo,' anyone?—that promise us optimal health and weight. But often, those plans are restrictive enough to make it difficult to eat with others. And an obsession with healthy eating can sometimes take an unhealthy turn of its own. Often people approach a delicious feast with a sense of guilt or shame.
I think we can safely blame Martha Stewart, Pinterest, and the Food Network for the pressure some of us feel to create magazine-cover worthy meals. (Just kidding; I enjoy each of these in moderation.) Seriously, though, we live in a strange cultural moment where even as home cooking is on the decline, we have unrealistically perfect images of food confronting us from a variety of sources. That can be very intimidating.
Eat With Joy addresses these pressures by showing how to realign one's perspective on food. For one thing, it insists that food is a gift from God, and God intends for food to be more than just nutritious—that it is delicious is part of God's design. But I think God also intends food to bring people together. It's no accident that Jesus' followers celebrate Jesus in a shared meal. That meal isn't supposed to be a Pinterest-worthy performance, or a time for putting healthy "fuel" in the "tank." It's about tasting and seeing that the Lord is good…and it's about learning to share with others.
Sarah: Each chapter ends with a prayer. Why did you decide to close them this way and where did you get the prayers?
Rachel: A lot of people ask this: why does each chapter end with prayers and recipes? I chose to end each chapter this way because I wanted the book to be hands-on. Much of the book is about how to think about food differently—about how to see it as God sees it, about issues of food justice and the environment, about the many reasons it's important for people to try to eat in community—and I wanted to provide some immediately tangible ways for people to implement some of the ideas. So the chapter on food justice includes prayers related to God's love for the people who harvest the food we eat; a chapter that talks at length about Jesus as the 'bread of life' ends with a recipe for the easiest, crustiest loaf of bread you might ever make!
Some of the prayers came from books of mealtime prayers, some are traditional prayers from different cultures, and some I wrote myself—adapted from Scripture or from quotes from spiritual thinkers.
Sarah: I love this. Let's try a more open-ended one. How have you seen food and faith mix in life?
Rachel: When my husband and I were newly married, we worked in a very small church in a very small mountain community in Northern California, with a congregation that was almost entirely made up of elderly people, many of whom lived alone, and many of whom had spouses who chose not to attend church. We decided to start having after-church potlucks, and it was a crazy success. The non-churchgoing spouses showed up for potlucks, and so did a few people who didn't even go to our church! We were there for 2 years, and it's been 6 years since we left…but those potlucks are still going strong. Something about sitting and sharing food made people—even people who were skeptical of faith—feel comfortable being in church.
Sarah: Okay, lastly, what would you say to someone who feels inept in the kitchen but wants to cook? Any perspective or pointers?
Rachel: Start where you are! Many of us (including me!) have sort of had to figure it out as we went along, especially if our parents didn't cook much. I always recommend the Cook's Illustrated Cookbooks (there are a number of different ones—The Best Recipe, The Best International Recipe, so on) because they give very detailed explanations and instructions so you know why you get a certain result. If you follow their recipes meticulously, you're almost guaranteed a good result. But on the other hand, it's not always practical to follow a recipe meticulously…sometimes you have to throw in substitutes because that's all you've got on hand. Cooking well is a mix of following the recipe or technique diligently, and then experimenting. You'll have disasters. I still do! So does every cook. It's all part of the journey.
2 Comments
Jared

May 6, 2013 (9:47 pm)

Thank you for posting this interview.

As someone in a family where we've gone to great lengths to tick off family members about our food choices ("Is this organic?"), and have gotten even weirder responses to our, "We only eat meat if we can know where it comes from" statements (huh?), I was more than excited to read Rachel's book.

In addition, I've been thinking a lot about how the parable of the Good Samaritan and our eating choices correlate. Although I am sure that I am adding a huge helping of "not the original intent of the parable," I'm convinced there is something there.

Thanks again for posting the interview. It's cool to hear a little more from Rachel about her thoughts on faith and food!

JY

Sarah

May 7, 2013 (9:33 am)

@Jared, I'm intrigued. You should write something about it. :) Thanks for the comment.