Did all that required high school reading also give you empathy?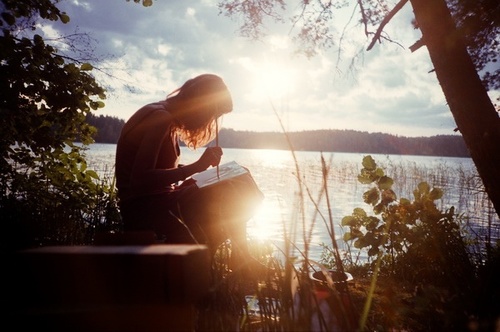 I apologize things are a little quirky over here right now. I'm still trying to figure out how often to post and what kinds of posts I should upload here vs. which ones to send along to my new Huffington Post blog. Please wait it out with me. :) I'll get into a workable rhythm eventually.
* * *
Here's a snazzy little study to put in your cap.
New York Times writer, Pam Belluck, recently spotlighted a study published in the journal Science that suggests people gain empathy skills from reading literary fiction.
Say you are getting ready for a blind date or a job interview. What should you do? Besides shower and shave, of course, it turns out you should read — but not just anything. Something by Chekhov or Alice Munro will help you navigate new social territory better than a potboiler by Danielle Steel.

That is the conclusion of a study published Thursday in the journal Science. It found that after reading literary fiction, as opposed to popular fiction or serious nonfiction, people performed better on tests measuring empathy, social perception and emotional intelligence — skills that come in especially handy when you are trying to read someone's body language or gauge what they might be thinking.
So what do you think, reader friends? Do you buy it?