Seeing Yourself in Google Street View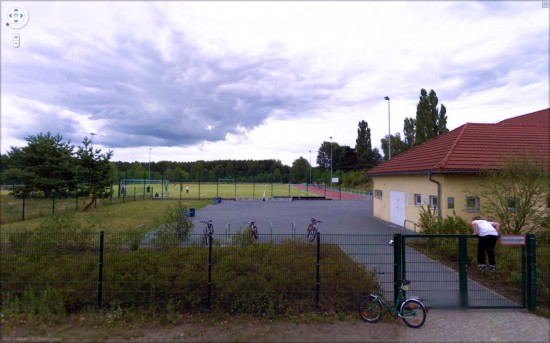 Artist Jon Rafman has created an online gallery of screen captures from Google Street View at his site The Nine Eyes Of Google Street View.
Here's why he bothered:
"The world captured by Google appears to be more truthful and more transparent because of the weight accorded to external reality, the perception of a neutral, unbiased recording, and even the vastness of the project. With its supposedly neutral gaze, the Street View photography had a spontaneous quality unspoiled by the sensitivities or agendas of a human photographer."
While a few of Jon's pics turn up some of humanity's less-than-shining moments, the gallery provides an insightful and sometimes funny sneak peek into the human condition.
Who knows? Maybe you'll even see yourself.
Or…even more likely…you just might see yourself in others.
Check it out HERE.