10 Expert Authors on What To Do About Bullying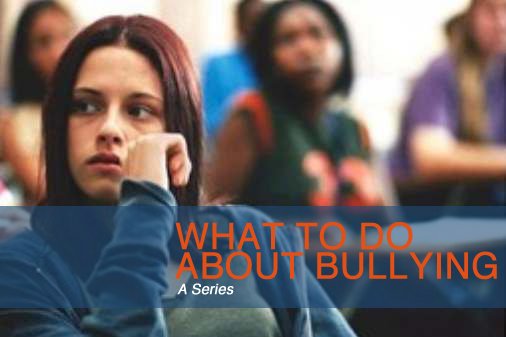 Experts Who Focus on What To Do About Bullying
Unfortunately, the world has yet to extinguish harassment, either at the adolescent or adult level. If anything, preventing mistreatment has become more complex and multi-dimensional thanks to modern day technology. But fortunately, there are still people and organizations who devote themselves to stopping harassment and resourcing those being bullied.
For the last few weeks, we've been exploring what to do about bullying. Below are ten of the top authors taking on bullying at the national level. Click on their names to visit their personal websites, full of helpful advice and tips at navigating mistreatment.
Dr. Michele Borba is an author on children, teens, parenting and bullying. She hopes to help strengthen children's character, create compassionate and just school cultures, and reduce peer cruelty. She's appeared on the Today Show over 100 times, has been featured on Dateline, The The View, The Early Show, CNN, People, Newsweek, The Washington Post, The New York Times and many other outlets. She has also worked with over one million parents and educators worldwide.
Her books: Don't Give Me That Attitude!, Parents Do Make A Difference, The Big Book of Parenting Solutions: 101 Answers to Your Everyday Challenges and Wildest Worries, and Nobody Likes Me, Everybody Hates Me!, No More Misbehavin', Building Moral Intelligence and Esteem Builders.

Rosalind focuses on children, teens, parenting, bullying, social justice, and ethical leadership. Rosalind wrote the Owning Up Curriculum, a social justice program for middle and high schoolers.  She is also the voice behind the monthly "Ask Rosalind" column in Family Circle magazine.
She's appeared on the Today Show, Anderson Cooper 360 and Dateline.  She has been profiled in The New York Times, People, Los Angeles Times, Chicago Tribune, Washington Post, USA Today, Oprah, Nightline, CNN, Good Morning America, and NPR affiliates throughout the country.
Her books: Boys, Girls, & Other Hazardous Materials, Queen Bees and Wannabes: Helping Your Daughter Survive Cliques, Gossip, Boyfriends, and the New Realities of Girl World, which inspired the movie Mean Girls.
Brene's work has been featured on PBS, NPR, CNN and has appeared in The Washington Post and Psychology Today.
Brene's The Power of Vulnerability talk on Ted.Com is one of the most watched videos on TED with over 6 million views.  She also gave the closing talk, Listening to Shame,  at the 2012 TED Conference in Long Beach.
Her books: Daring Greatly: How the Courage to Be Vulnerable Transforms the Way We Live, Love, Parent, and Lead (2012). She is also the author of The Gifts of Imperfection (2010), and I Thought It Was Just Me (2007).
Dr. Joel Haber is a Clinical Psychologist who has dedicated more that 20 years to the prevention of abusive behaviors in children and adults.
He is a leading expert for the LG Text Education Council, an advisory council, assembled by LG Mobile Phones, as well as an advisor to Cartoon Network's  STOP BULLYING: SPEAK UP CAMPAIGN.

He is also co-founder of Tool Kits for Kids and a consultant for Herotopia, the first social online game for kids to address bullying.
His books: Bullyproof Your Child for Life and The Resilience Formula
Robyn Silverman graduated with her PhD from Tufts University's applied child/teen development program.
Dr. Silverman has appeared as an expert on The Today Show, Good Morning America, CBS Early Show, Nightline, The Tyra Show, NBC's LXtv, Fox News, NPR, and more.   She has also been quoted in the Washington Post, LA Times, The Daily News, Parenting Magazine, Parents Magazine, Prevention Magazine, Marie Claire, InTouch Weekly, Women First and SELF.
Her books: Good Girls Don't Get Fat: How Weight Obsession Is Messing Up Our Girls & How We Can Help Them Thrive Despite It.
Michael Thompson is an author and psychologist specializing in children and families. He is the supervising psychologist for the Belmont Hill School and has worked in more than five hundred schools across the United States. Has has also appeared on The Today Show, The Oprah Winfrey Show, ABC 20/20, CBS 60 Minutes, The Early Show and Good Morning America. He has been quoted in the New York Times, The Washington Post, Newsweek, Time and U.S. News and World Report and has been a guest on NPR's "Morning Edition" with Susan Stamberg, "Talk of the Nation" with Ray Suarez and the "Diane Rhem Show". He wrote, narrated and hosted a two-hour PBS documentary entitled Raising Cain that was broadcast nationally in 2006.
His books: Homesick and Happy: How Time Away From Parents Can Help a Child Grow,  Raising Cain: Protecting the Emotional Life of Boys, Speaking of Boys: Answers to the Most-Asked Questions about Raising Sons and It's a Boy!: Understanding Your Son's Development from Birth to Eighteen. He also co-authored Best Friends/Worst Enemies: Understanding the Social Worlds of Children and Mom, They're Teasing Me: Helping Your Child Solve Social Problems.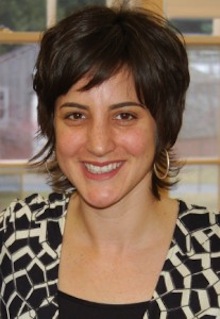 After graduating from Vassar College, Rachel went on to attend Oxford University where she studied female aggression.
Rachel is a co-founder of the Girls Leadership Institute and a Leadership Development Consultant for the Center for Work and Life at Smith College. She was the host of the recent PBS television special, "A Girl's Life," has appeared on Oprah and the Today Show, and writes an advice blog for girls at TeenVogue.com.
Her books: Odd Girl Out: The Hidden Culture of Aggression in Girls which inspired Odd Girl Out was adapted into a highly acclaimed Lifetime television movie. and The Curse of the Good Girl: Raising Authentic Girls with Courage and Confidence.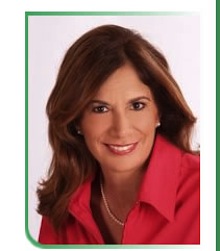 Sue founded Parent's Universal Resource Expert (P.U.R.E.) which helps connect parents throughout the country who are silently suffering with today's teens. She visit schools and programs,  collects parents and student feedback and offers assistance in how to research schools,.
Sue has been featured on ABC News, 20/20, Dr. Phil, BBC, CBC, CBS Nightly News with Katie Couric, CNN Headline News, Fox News, InSession, Court TV, TruTV, KFI Talk Radio with John and Ken, BBC Talk Radio, NPR and many news articles such as USA Today, AARP, Washington Post, Miami Herald, Sun Sentinel, Asian Tribune, San Francisco Chronicle, Forbes, Capital Journal, Brazilian Veja, LA Times and The Washington Times.
Dr. Susan Lipkins has been a psychologist for twenty five years, studying campus conflict and violence in high schools and colleges. Lipkins has appeared on Oprah, Larry King Live, Countdown with Keith Olbermann, Sky TV, The Today Show, The O'Reilly Factor, Good Morning America, CBS News, Inside Edition, CNN, SportsNet, Court TV and on over 100 other radio and television programs. In addition, Dr. Lipkins has been quoted or published in USA Today, The New York Times, The Los Angeles Times, The Wall Street Journal, The New York Post, The Daily News and Newsday.
Her book: Preventing Hazing: How Parents, Teachers and Coaches Can Stop the Violence, Harassment, and Humiliation.
Judy is a parent educator, family coach, and personal historian who has written more than 20 books, hundreds of articles and speaks internationally on family issues, including care giving. Trained as a ready to learn consultant, she works with Head Start organizations and child care resource centers. She also volunteers time writing end-of-life stories for Hospice.
Her books include Raising Smart and Kind Kids and Out of Balance: Be a Bounce Back Person.
See advice from these leading experts here or follow these links to resources for what to do about bullying, websites about bullying and quotes on bullying.