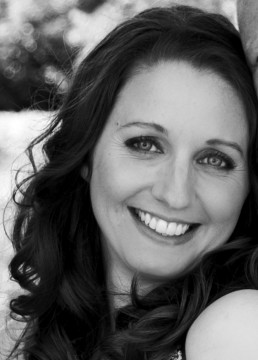 A month or so ago I started a blog series that interviewed five "average people" about their experiences self-publishing.
As a follow up to this series, the next few weeks will bring interviews with self-publishing executives, well known writing bloggers and some EXTREMELY successful self-published authors.
Today, I'm thrilled to be sharing some thoughts from Joanna Penn. Joanna is an author, blogger and consultant based in London, England (although, to add to her international savvy, you should know she also spent the last 11 years living in Australia and New Zealand).
In addition to running one of the most notable writing blogs and twitter feeds for writers, Joanna self published her first book  How to Enjoy Your Job
 in 2008 and then went onto write "From Idea to Book" (the inspiration for the title of this post) and "From Book to Market", non-fiction books for authors as well as two action-adventure thriller novels, Pentecost and Prophecy. You can read more about her writing journey here.
Self-publishing Interview With Joanna Penn
Sarah: The media often latches onto the rare self-publishing projects that seem to generate "overnight success". But obviously these are often the exception, not the rule. In your experience, what is the normal person's experience with self-publishing? 
Joanna: I'm not sure there is a 'normal' in this business as it changes everyday at the moment!
The big 'overnight' successes and the people making a lot of money tend to have a lot of books, a lot of product on the shelves. That means their success is compounded with every new book. I personally have 2 novels available now, not the 9 that Amanda Hocking had when she went viral, or the 40+ Joe Konrath has. So I think we can say that it's different for people who are just starting with their writing careers. For us, the growth is slower but it is still there. My Amazon checks started in the hundreds and are now in the thousands and that has happened over the last year. My books reach more readers. This is still tremendously exciting!
Sarah: If an aspiring author came to you and said they were weighing self-publishing options against traditional publishing, what advice or questions would you suggest he/she consider?
Joanna: What are the goals for your writing career and your book?
If you want to have your physical book on a bookstore shelf, then go find a traditional publisher. If you want the kudos of saying you're published by a brand name publisher, then go get one.
If you want the freedom to write and make your own choices for your book, then go indie. If you want to publish your book on Amazon within 24 hours and make money 90 days later, go indie. If you want to reach readers directly as soon as possible, go indie. There are pros and cons of each. The important thing is to know yourself and your goals as well as your audience and your where your book fits.
Sarah: What is the biggest mistake you see people make when trying to self-publish? 
Joanna: I call myself an indie (independent) author. The difference between that and self-publishing is that I am a businesswoman and I know I cannot do it by myself. If I want a quality product, then I need to use professionals. So I hire a professional editor (or several) and a professional cover designer at the very least. The biggest mistake I see people making is that they don't treat this as a business.
Your readers may want to check out this link for more of my thoughts on this topic: http://www.thecreativepenn.com/2011/12/09/self-publishing-indie-author-definition/
Sarah: In your opinion, does it make sense for authors to publish only e-books? Or do hard, print copies of books still represent a viable market?
I self-published my first novel, Pentecost in February 2011 in print and ebook formats. I have since sold over 16,000 copies of Pentecost but here's the issue: approximately 15,200 of those are ebooks and mainly sold on Amazon.
My second novel, Prophecy is now available and I have been trying to decide whether to create a print version. Looking at the sales figures for Pentecost, I decided that I only wanted a print book because of my own vanity. I wanted to give it to my parents and to have it sit on my bookshelf.
I have just written a post on when it still makes sense to print books. You can find it here.
Sarah: Can you share any general philosophy or wisdom you would give to the aspiring writer, especially in relation to the way the industry is changing via the digital revolution?
Joanna: This is a fantastic time to be an author! Get writing, get publishing and get out there to market your work. Indie is about being empowered to create and publish your work and reach customers directly. This is such an exciting time, you'd be crazy not to jump in!
You can read more from Joanna at The Creative Penn.