Haunted By My Past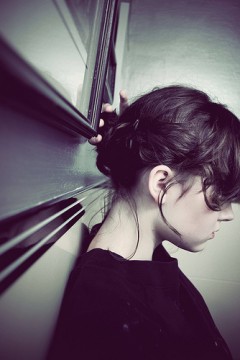 Haunted By My Past
Maybe I'm not paying attention because the 1,000 people before you let me down.
Lost my trust.
Broke my heart.
Made me feel bad about myself.
Maybe I'm not dismissing your efforts, ignoring your calls or discarding your invitations.
Maybe I'm handcuffed by my past, strung up by bad memories, a prisoner of my own loneliness.
People approach friendship the way they do for a reason.
Don't let those reasons make you give up.
 Agree? Disagree? Relate? Leave a comment.
4 Comments
bennettaj

October 12, 2012 (1:46 pm)

Total God-thing I read this today. Trying to mentor someone and she's currently ignoring my calls because she messed up and I don't think she wants to talk to me since. I'm so aggravated that we can't just talk it out but I have to remember her past. Thank you.

Sarah

October 12, 2012 (3:20 pm)

Amy, I'm glad it connected with where you are. I've definitely been there…probably on both sides of the table. ;)

Val

October 14, 2012 (9:01 am)

Agree, relate, and working on it.
Great post! Thanks for sharing!

[…] Sometimes it seems like someone prefers distance to relationship. That they discard opportunities to friendship. But maybe things aren't… […]