Keeping In Touch: A Lesson From the Tag Brothers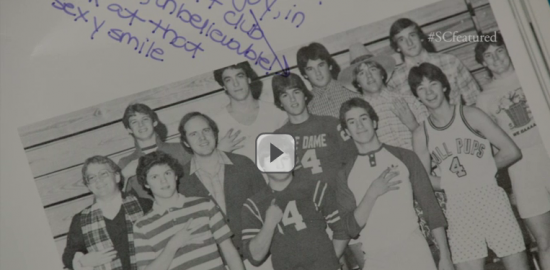 Look alive, friends. This may be the one and only time I ever provide a link to ESPN on my blog. (God knows, I fulfill my dutiful-wife-sportscenter-quota thanks to Coach Cunningham.)
And no, I'm not mentioning it in reference to the fact that I–not my husband (not my husband, did you get that?)–am holding down two first place spots in two different bracket tourneys. Still.
But that is completely unrelated.
This link is going to take you to a friendship story for the books. In this five minute vid, you'll follow the lives of ten friends from the Pacific Northwest as they choose to stay in touch in the most literal sense of the word, with a monthlong game of tag. They're all around 40 now and, get this, they have been playing cross-city, one-month long tag games every February for 20 years.
I think they're onto something. You?
WATCH HERE: TagBrothers Keeping In Touch
2 Comments
Todd

March 27, 2013 (10:54 am)

Sarah:

Your humor, devotion, (obvious fascination with sports) and Kingdom-mindset are a blessing to us all.

Thanks!

Sarah

March 27, 2013 (12:16 pm)

Thanks, Todd. I LOVE this story. I've collected a couple more like it if you scroll back through the blog sometime. There's a great one of guys who took their photos together every year for 20 or so years too.