LAUREN CHANDLER TALKS WOMEN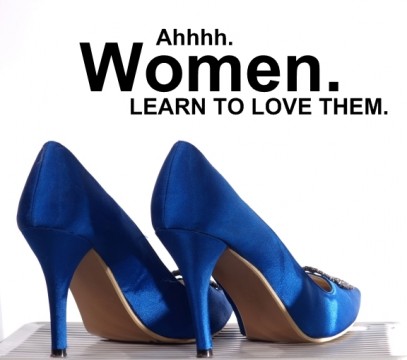 If you've ever caught Lauren Chandler's blog posts–her poetic phrasing, her honest reflections, those sweet photos–you know she rocks a rare combination of heart and wisdom.
So much so that you barely even want to mention that she's married to that one pastor guy everyone gushes over =)…except that their stories are intertwined. And together they have joined hands to show us what it is to handle hardship with grace and honesty and what's that word? FAITH.
Below is my interview with Lauren as she talks about women.
As you read this post in the series, you will probably find yourself thinking, Wow, I'd love to hear Lauren tell more of the story beind "Them Chandlers". And that is just perfect. Because it just so happens Lauren is going to steal the show at STORY this year as she tells their story to the creatives at this year's fall event.
I. can't. wait.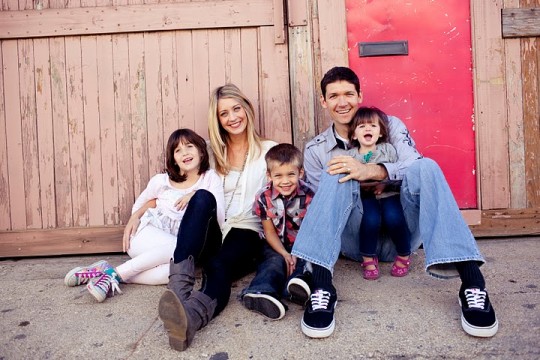 Sarah: Do you–in all your accomplishments–ever find jealousy or competitiveness sneaking in? How do you stabilize your thinking so you don't act on these kinds of competitive thoughts?
Lauren: A common root in almost all of my fears is this: I will be replaced. There will be someone more talented, more qualified, more able and amazing than I am who will take my place in (insert role). If someone comes along who seems to fit the aforementioned criteria, my tendency, in the flesh, is to feel threatened.
The reason I feel threatened is because I'm placing all of my identity and trust in my position according to man rather than my position according to the Lord. In man's eyes, I am a wife, a mother, a friend, a pastor's wife, a mentor, a singer, a writer, a worship leader. Any and all of these could change in an instant. I could be easily replaced in each of these areas.
However, in the Lord's eyes, my place is forever saved by the power of the cross. Because of God's steadfast, covenant-keeping love displayed in the death and resurrection of Christ, I will never be replaced as His daughter. When I am planted in that reality, no longer is that "other woman" a threat to my position and identity but rather a sister and co-heir with Christ and a partner in displaying the glory of God.
Sarah: The faith arena sometimes seems to run shorter on female leaders than males (because of disproportionate spotlight in many churches). Who is a great female leader or writer that you look up to/read? And what grabs you about them?
Lauren: I can't narrow it down to one, so I'll cheat with two :) I truly love Beth Moore. She is the same woman in person as she is in her books, bible studies, on the screen and on stage. She loves Jesus and women so deeply it is convicting in the most wonderful way. She has loved her family well and has been a model for women who feel called to ministry outside their home but who earnestly desire to continue to keep home their primary ministry.
Her daughters, Amanda and Melissa, are two beautiful, godly, living, breathing legacies. Christy Nockels is another woman whose life challenges and encourages me. Like, Beth, she operates in her gifts on a larger "stage" but is fierce about being centered on her home. She has also taught me a lot about pouring into the women around me. She does an excellent job of that.
Sarah: Can you tell me about a time another woman reached out to you that helped you believe in the good potential of women-to-women friendships?
Lauren: This turns your question upside down but it's what came to mind when I read it. Recently, I've had the opportunity to reach out to a woman who could potentially be viewed as a threat to "my place" in ministry. I emphasize "viewed" because the reality is, we are called to "spur one another on" and to "in humility count others as more significant than [ourselves]." Instead of keeping her at bay, the Lord pressed me to engage her. In return, I have been blessed to gain a friend and precious sister.
[[Note from Sarah: If you enjoyed this interview, you might want to check out the others in this series. Check out other interviews with blogger Lindsey Nobles , leader and blogger Jenni Catron, author Leeana Tankersley, New York Times Best Selling Author Ann Voskamp, non-profit leader Jena Nardella , bloggerHeather Whittaker and author Rachel Held Evans.]]
5 Comments
Kallie Henley

June 23, 2011 (5:18 pm)

I have been at the village church for about 8 years and it is good to hear from Lauren, Matt's wife. He speaks highly of her but it is good to read about her heart!

Ashley Gibson

June 23, 2011 (5:43 pm)

I love that Lauren is honest about battling the fear of being replaced. I too have battled viewing others in this way. I'm encouraged because it is a lie that people are to be compared and replaced. Lauren is a wonderful woman of God ,and is, in my eyes, accomplishing the very things she admires about those other two incredible women.

Sarah

June 23, 2011 (6:22 pm)

Hi @Kallie! So great to see another side of people we're familiar with, isn't it? I was impressed with Lauren's honesty and her discipline at viewing herself in view of her relationship with God.

Sarah

June 23, 2011 (6:23 pm)

@Ashley, Great point. I am sure the way Lauren disciplines herself to not let those sorts of paranoias impede her ministry of her husband is part of why God gives her so much favor.

[…] [[Note from Sarah: If you enjoyed this interview, you might want to check out the others in this series. Check out other interviews with blogger Lauren Chandler,  […]