Lindsey Nobles Talks Women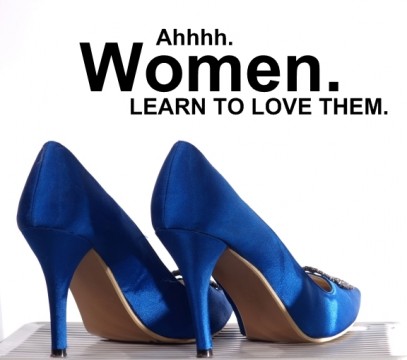 When I was first inspired to create a blog series on women, I expected it to be a fun little group of posts. A little bit honest and a little bit funny. Something worth browsing through.
I had no idea how deep and real the interviews would get or how each person would rise to blow me away with their intuition and class.
Lindsey Nobles, Communication Director at Thomas Nelson, is no exception.
When I met Lindsey, she of course represented Thomas Nelson.
And I was little miss Zondervan author.
Though the Christian publishing industry usually comes off pretty warm even among competitors (in my experience anyways) you sometimes go into conversations wondering how different camps or different spots on the bookstore aisle will impact your interactions.
The answer with Lindsey Nobles…? Not. at. all.
She is gracious. Energetic. Put together. Genuine.
The type of woman who combined with some other Nashville-ites (like last week's Jenni Catron) makes me think that Tennessee has an illegal amount of high caliber women.
Sarah: So Lindsey, the blog and tweet world loves you. But I'm guessing that being positively received doesn't make you completely immune to challenges with women. Do you still run into tricky moments–jealousy, competitiveness– along the way?
Lindsey: Of course. I am not wired competitively but I certainly have moments when jealousy sneaks in. I definitely have moments where I get stuck in the unfortunate game of comparisons. I feel like the spoiled child who kicks and screams and yells, "It's not fair! Why does everything come so easily to her? When will it be my turn?"
In those moments I try to remember two things. One, I have been blessed way beyond what I deserve. And two, other's lives always look more desirable from a distance. In reality, nine times out of ten they are struggling through life just doing their best with what they've been given.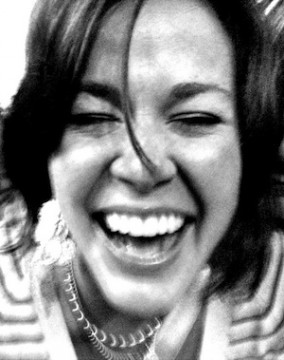 Sarah: Can you tell me about a time another woman reached out to you that helped you believe in the good potential of women-to-women friendships?
Lindsey: I have a lot of close friends that are women. Friends that have stuck with me through thick and thin, friends who aren't afraid to have hard conversations, and friends who I trust to give me solid advice. I feel very blessed.
But when I moved to Nashville 3 years ago, I naturally got lumped into a group of all single women that were my age. I really missed having friends who were in different stages of life. I really missed being around families.
I remember asking a woman from church who seemed like a kindred spirit but I didn't know very well if I could spend some time hanging out with her family. I explained my longing for diversity in my relationships and to be around children. She heard me and she invited me into their family. A year and a half later, I can't begin to describe all the ways that she, and her family, have blessed me.
Sarah: I love that you took the initiative to be around healthy, life-giving people. What other suggestions or insights have you found that help you develop great relationships with women?
Lindsey: Over the past few years I have worked hard to cultivate deep friendships, to be the kind of friend that I would want. Here are four things that I have focused on to make that happen.:
1. Scaling back. I have tried to make sure I am not sacrificing quality for quantity. I am intentionally not investing so much time and energy in people who are negative or draining.
2. Invest, really invest, in every one of my "VIPs." I want the most important people in my life to have NO DOUBT that I am on their team, relentlessly rooting for them.
3. Healing deep wounds left from decades of friendships gone awry. The last thing I want to do is leave it festering. Because as my pastor, Pete Wilson, always says "hurt people, hurt people."
4. Being authentic and vulnerable. Even when it is tough. That is where true accountability starts.
[[
Note from Sarah: If you enjoyed this interview, you might want to check out the others in this series. Check out this one with leader and blogger Jenni Catron, this one with author Leeana Tankersley, this one with New York Times Best Selling Author Ann Voskamp, this one with non-profit leader  Jena Nardella of Bloodwater Mission or this one with blogger Heather Whittaker.
]]
18 Comments
Sarah, Thanks for asking me to share. I have loved your series and it was an honor to contribute. Even if you are a Zondervan author ;)

Shawn Smucker

June 1, 2011 (10:16 am)

Great insights in that last relationship question. I especially like #2. As a writer I know how jealousy can sometimes discourage me from being as generous as I should be, and I also know how great it feels when another writer friend jumps on board one of my projects.

Sarah

June 1, 2011 (10:44 am)

Thank.you.Lindsey.

You Thomas Nelson-ites are okay in my book. :)

And yes @Shawn Isn't it incredible to see people come together–not just in understanding each other's niches but also in collaboration?

Jenni Catron

June 1, 2011 (10:54 am)

I've loved this series, Sarah. Thank you!

Lindsey, you know I love you and am rooting for you every step of the way!

Shawn Smucker

June 1, 2011 (3:00 pm)

After re-reading the title of the post I do feel that I may have wandered into the wrong restroom…

Sarah

June 1, 2011 (3:46 pm)

Haha @Shawn, I usually blog on collaboration and brotherhood in a generic, global sense, but I took a turn for the sisterhood for this series. Comments are open to all tho. :)

And thanks, Jenni. :) Appreciate your support.

alece

June 1, 2011 (8:01 pm)

love your heart, Lindsey…

Trish

June 1, 2011 (11:16 pm)

Lindsey… I am amazed at how God could use ONE person to bring such a sense of what family means to my own family. There are no words for for how thankful Micah, Elijah, Isaiah and yes even Justin are for you. :) I cherish your friendship, honesty and LAUGHTER! I'm thankful we get to be a part of this crazy journey called life together… well when I actually answer my phone or write on your blog hee… hee… Kepin it real :)-

Much Love!

~Trish

Malory H

June 2, 2011 (1:59 am)

Really enjoyed this series. Thank you for sharing. As always I learned and was encouraged…thanks Lindsey :)

Joy Eggerichs

June 2, 2011 (4:21 pm)

It's hard in young cities like Nashville and Portland to diversify. Your boldness inspires me. I recently asked this older man in our church if I could come over to his families house for Sunday dinner. I miss having carpet so much. Carpet is symbolic of family to me. I mean, I like them too, but I really just want to lay on carpet after stuffing my face. (-: Anyways…this post reminds me to follow up with them!

Glad I am your friend.

Sarah

June 3, 2011 (7:49 am)

@alece @trish @mallory @joy Thanks for supporting Lindsey in being who she is. It only speaks more good about her that so many wish her well.

@joy Carpet. Really?

Julie

June 3, 2011 (9:57 am)

Just found these interviews through Lindsey's blog. Gonna have to take a little time and read them all. Thanks. This is really good stuff!

Sarah Cunningham

June 3, 2011 (12:13 pm)

Thanks @Julie. I agree. These women and their wisdom are priceless.:)

shawna

June 3, 2011 (10:52 pm)

Sarah! Lindsey! I love this. Lindsey you are top notch! You will
never know how deeply I appreciate your time, wisdom and glow when we get a chance to sit together and sip coffee and thank you for always being so gracious about me having to re-arrange the furniture!

Sarah, what a great idea for a series. I love the truth and strength, beauty and vulnerability revealed by all of these girls of whom a couple I would call my deep treasures in my heart. You can't be all things to all people and I love that so many of these women are figuring this out at least a decade younger that I myself! Sarah, I can't wait to meet you at Story!

Sarah Cunningham

June 4, 2011 (10:26 am)

@Shawna Thanks for your kind words. Please make sure to find me at STORY when you're there. Would love to meet you.:)

[…] girl just ran a half marathon in San Diego to raise money for Compassion International and in this interview she did on another blog.  My favorite part of the whole interview was Lindsey's answer to […]

[…] you might want to check out the others in this series. Check out this one with publishing guru Lindsey Nobles with leader and blogger Jenni Catron, this one with author Leeana Tankersley, this one with New […]