Lisa-Jo Baker On Women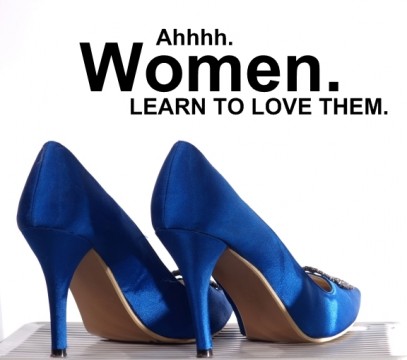 Women On Women
We're in Round 2 of Women Talk Women which has thus far featured author and activist Shayne Moore and award-winning blogger Sarah Bessey.
They joined a long roster of Round 1 interviewees including Ann Voskamp, Rachel Held Evans, Lauren Chandler, Sarah Markley, Kem Meyer, Lindsey Nobles, Jenni Catron, Heather Whittaker, Jena Nardella and LeeAnna Tankersley. (Go here to scroll through them all.)
I ask each of these beautiful female guests to chat with me about all things women. Jealousy. Cattiness. Bonds. The good, bad and the ugly behind all things women.
With me today is the fabulously honest queen of moms, Lisa-Jo Baker.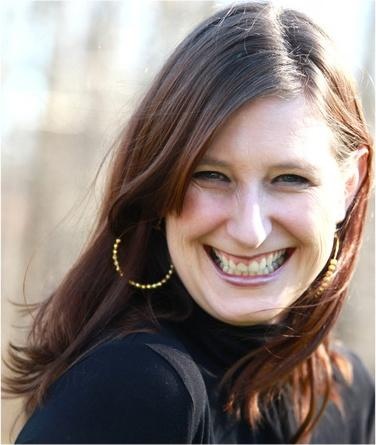 Sarah: Hey Lisa, thanks so much for joining me. By now you know the drill. We're talking about all things women. And my go to first question is this: Have you had an easier time building friendships with men or women? What are the challenges of both?
Lisa-Jo:I grew up with brothers. My mom died a week after my 18th birthday. So it was my dad and my guys and boys have always been my comfort zones in many ways. But becoming a mom changed my world and taught me how desperate I am for female friends women to learn from, to go to with my panic and irrational fears, to encourage me, to teach me how to survive the hard work of raising tiny humans, to cheer for me, cry with me, be there with me.
Motherhood was a turning point for me and convinced me that I want to teach my daughter the hard, beautiful art of making girl friends. Because if we build walls around our hearts during elementary school, what hope is there for us during the minivan driving years? I wrote her a whole post about the mean girls and how I never want her to Rapunzel herself away from the world when she gets hurt, but to recognize meanness as a symptom and not a permanent condition. And that sometimes the benefit of the doubt is the best gift we can give anyone.
Sarah: Benefit of the doubt is a life skill. For sure. That's a good transition to this next question. As a strong voice for mothers, you've probably occasionally run up against another woman who acted "catty" toward you. Tell us what you've figured out to do with that.
Lisa-Jo: This can be hard and hurtful, there's no getting away from that. But we are called to love, to forgive, and to keep our hearts open. For me, offering the benefit of the doubt anywhere I can and corresponding privately, never publicly, has been the best way to maintaining relationship. And on the days that doesn't work, calling my husband and going out on a lunch date with long talks and all the words I wish I could fix shared over good food can also do wonders.
I never cease to be amazed how Christ is in the business of restoring broken relationships and redeeming misunderstandings. Sometimes it takes much longer than we would like. But trusting our reputation to Him in the meantime has always been a big relief to me.
Sarah: That's a good word. That it sometimes takes longer than we'd like. Brings the idealism down to reality. Here's another thing that eats at a lot of women. Do you struggle with jealousy of other women? If so, what can you tell us about how that works and how you fight it?
Lisa-Jo: A couple weeks ago I was at a conference standing around chatting with several of the bloggers – old friends and new. And we got to talking about community. About walking the difficult line of cheering for our sisters and coveting what they're doing. Many of the women turned to me and exclaimed how good I am at this encouragement thing. Like it comes naturally. Like maybe it's easier for me. And it's the first time I really put into words how much hard work it is. How it is always hard work to battle the lies of the enemy in order to protect our sisters. To love them and say out loud the ways we will cheer for them. Because this is a mountain I'm willing to die on – that Christ's Kingdom is intended to be a co-op and not a competition. I'm almost fanatical about my insistence that the best antidote to jealousy is choosing instead to encourage.
Because otherwise comparisons will kick us in the teeth and hijack our dreams every time. Victims of comparison drive-bys litter the Internet. There are virtual warehouses of new ways we can find to covet our neighbor's house, family and life these days. Nothing is as terrifying as thinking you don't matter because you can't do it like her.
But I think if we were to look down, look away from what we wish we had. If we would glance back at where we are, where God has purposefully, tenderly placed us, we might see in order to have rubbernecked so hard and so far we've been standing with high heels ground down on top of the hand painted, one-of-a-kind life art crafted for us. I write about this often because it's a lesson I need to keep re-learning and re-remembering over and over again myself.
Sarah: Thanks for the thoughts and the links there. It sounds like you've closely examined your own thinking processes along these lines, which makes you a helpful guide for others. Switching gears now, can you tell me one notable woman you respect and one not-so-well-known female friend who has shaped your life? What about them makes them the kind of person you can receive from?
Lisa-Jo: Ann Voskamp has been my friend since we wrote together for (in)courage and traveled together with Compassion International to Guatemala in 2010. I love her because she is *for* women and community and the calling that Christ has woven into each of our unique lives. She is generous with her wisdom, her experience, her advice, and her friendship. She is a mentor in faith and in motherhood for me. I admire how she gives her time when I know she's always stretched for it. How she is present and available to listen. How she always believes the best, hopes the best, cheers the loudest. She has taught me that friendship comes without strings attached and delights in the success of others, and always chooses to believe the best. She has shown me what brave looks like – because usually it comes with walking through fear first and holding tight to the hand of the Fisherman who calls us by name.
Lisa Milman is my neighbor two streets over and my friend. She is my anchor in this Internet world, calling me back by her presence and her friendship to the reminder that Christ comes in the body to meet us. That He moved into the neighborhood. And that we see Him the clearest through the tangible hands and feet and faces and play dates and late nights with the real life people He's placed in our every days. She shows up. When my days are long or my kids are sick or I can't drop my son at baseball practice. Lisa shows up and every time I receive this as a gift and a reminder that this is what the sisterhood can do for one another. We keep showing up in the small things and when you add them up over a lifetime they are the big, world changing things that can happen in one neighborhood between two streets.
These are the friendships that will preach to our daughters. This is the legacy we get to leave them every day in between the school lunches and sports practices. The women who model what it looks like to love other women well. Generously. With open hands and open doors and messy houses and lives and honest words and second, third, fourth chances. 
We need each other. This is the gift. This is the going first. This is the spilling our hard stories so that you know you're not alone. This is the testimony of the brave who chose friendship in spite of fear. This is the loud voice of comparison squashed down, drowned out, overcome by a choice to love, to love, to love because Christ first loved us.
Sarah: Thanks for sharing your passion, Lisa-Jo. I'm sure more than a few women will find a little of themselves in your insights.