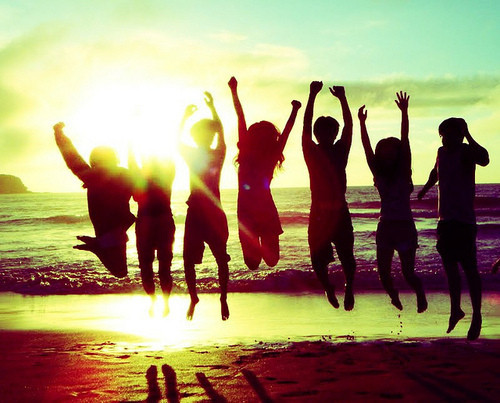 In high school, you sat for hours in the same classrooms or ran the gym for hours on the same sports teams. In college, you lived in the same buildings–"dorms"–where for four years, you didn't need to do anything but walk out the door to find yourself surrounded with friends and acquaintances.
But many people are taken by surprise how the nature of friendship can change as they age. Alex Williams recently took on this phenomena in his New York Times piece, "Why Is It Hard to Make Friends After 30?"
It was like one of those magical blind-date scenes out of a Hollywood rom-com, without the "rom." I met Brian, a New York screenwriter, a few years ago through work, which led to dinner with our wives and friend chemistry that was instant and obvious.

We liked the same songs off Dylan's "Blonde on Blonde," the same lines from "Chinatown." By the time the green curry shrimp had arrived, we were finishing each other's sentences. Our wives were forced to cut in: "Hey, guys, want to come up for air?"

As Brian and his wife wandered off toward the No. 2 train afterward, it crossed my mind that he was the kind of guy who might have ended up a groomsman at my wedding if we had met in college.

That was four years ago. We've seen each other four times since. We are "friends," but not quite friends. We keep trying to get over the hump, but life gets in the way.
Read the rest of the article here.