Michael Prescott, Author of the Shadow Hunter, Tells His Self-Publishing Story
Over the past month or so, I've been striving to give writers a look at the average person's experience with self-publishing. Today though, we take a break to hear the story of a very successful author who has sold over 1 million e-books: Michael Prescott.
Michael Prescott is the author of Riptide, The Shadow Hunter and Mortal Pursuit among other top selling e-books.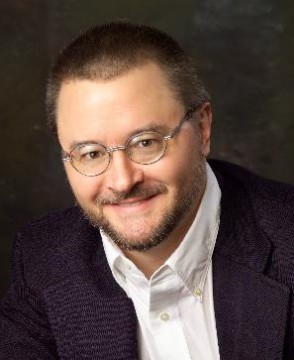 Sarah: You may not be the traditional self-publishing story because you published 20 books with conventional publishing houses. What were the advantages of using these houses, especially perhaps, in using them early on in your career?
Michael: Well, in the early years there was no alternative. Self-publishing was not a viable option until the advent of print-on-demand and e-book technology, and even then, it only took off in the last year or two. Before that, self-publishing was almost always an exercise in futility. There were large upfront costs with very little expectation of a return.
The main advantage of going with a traditional publisher is the opportunity to work with an experienced editor. A good editor who is willing to spend time on your book can make a huge difference in the quality of the final product. I had some very good editors who challenged me and made me a better writer. These days I have the impression that most editors are so overworked, they don't have much time to devote to fine-tuning a manuscript, which is unfortunate.
Even if you're self-publishing, it is possible to hire a freelance editor to work with you, and this can be a good idea in some cases, especially if you're just starting out.
Sarah: I agree! Editors can make or break a book.
Let's talk about acquisitions editors specifically. Many writers–both published and unpublished–have a hard time persuading publishers that their specific book has commercial merit. Along those lines, I've heard that 25 publishers passed on your thriller, Riptide (and now probably wish they hadn't). What kind of reasons did those publishers give you for turning it down?
Michael: At the time I was trying to sell Riptide, it was almost impossible to sell any sort of commercial fiction. The main market for that kind of fiction had been mass-market paperbacks, but the mass-market end of the book business was falling apart. Publishers were seeing their profit margins squeezed or disappearing altogether, so they were very reluctant to commit to any project that wasn't a sure thing. In order to get a book approved for publication, you generally had to get two or three editors to agree on it. Realistically, two or three editors will rarely agree on anything, so the default position was to turn the book down.
That said, some of the criticisms of the book were valid, and I took them into account when I rewrote the book prior to publishing it myself. For instance, some people found the ending predictable, so I completely rewrote the ending. I also removed a lot of background information about the history of Venice, California, and other material that might be seen as padding.
But in general, the editorial reactions were too vague or idiosyncratic to be very helpful. I think it just came down to the fact that it was a very tough market—and it still is.
Sarah: It's great that you filter the feedback and take the good but leave the bad. But at some point, you must've washed your hands on getting this one published through a traditional press. How did you decide to self-publish the book? Can you talk about your hesitations and the work involved in doing so?
Michael: I decided to self-publish Riptide mainly because I'd put a lot of work into the book and I wanted it to exist in some form other than as a file on my computer's hard drive. My original plan was to put out a print-on-demand edition, but not an e-book. Basically I wanted a copy of the book that I could put on my shelf. It was a vanity project.
The nice thing about print-on-demand books is that they cost almost nothing up front. I figured I would have another book to add to my collection, maybe sell a couple of hundred copies, and that would be that.
There wasn't much hesitation, because the whole process was pretty simple. I did have to rewrite the book pretty substantially for my own satisfaction, and there was some work involved in formatting it for publication. Actually, the print-on-demand edition is not very well formatted because I made some last-minute changes that screwed up some of the page layouts. I also had to produce a cover image, which was fun.
At the last minute, I decided I might as well put the book out as a Kindle edition also. It didn't require much extra work and I figured I should make it available in that form. Eventually the Kindle edition started to sell quite well, while the print edition never took off at all.
Sarah: Did you do anything special to promote the book once you self-published it? 
Michael: At first I simply sent out a mass e-mail to everyone on my mailing list and mentioned the book on my author website and my blog. Later I got a little more sophisticated about it. I lowered the price of the e-book to only $0.99 and then promoted it on the Kindle discussion boards, especially the ones that invite authors to promote bargain priced e-books. The Kindle boards made a big difference, as did the low price. I also started a Facebook page and use it for promotional purposes. I played around with Twitter but never got the hang of it.
By the time I lowered the price, I had a couple of other e-books available also, and they all started to pick up steam simultaneously.
More recently, as sales started to decline a bit, I've raised the price to $2.99. Hopefully the increased royalties at that price will offset the diminishing sales numbers.
Sarah: That's a really interesting look at what a person can learn by self publishing just by doing it. What were the results of your self-publishing campaign with Riptide? 
Michael: Riptide ended up selling quite well, though not as well as some of my other books. Overall I've sold just over a million e-books to date, with Stealing Faces and Mortal Pursuit probably the biggest sellers.
I've found that action-oriented books that are very fast-paced seem to sell the best in digital editions. To some extent, the e-book marketplace resembles the old pulp fiction market. People want a fast, no-nonsense read. I'm generalizing, of course;  there's plenty of room for all kinds of books. But I think in the thriller category, a fast-pace and a relatively uncluttered storyline can be advantageous.
Riptide is a little more complicated than the books that sold best. It includes a lot of back story about Jack the Ripper, presenting many historical details and even re-creating a fictional journey that Jack took to the United States. I thought these elements added a lot to the book—in fact, the historical flashbacks are my favorite part—but I think some readers would have preferred a more straightforward approach.
Sarah: Have publishers expressed an interest again…or, if they do, will you consider going back to the traditional presses? What advantages and disadvantages do you weigh when deciding that?
Michael: I've done a deal with Amazon Publishing to bring out one backlist title, The Shadow Hunter, and one previously unpublished title, Grave of Angels, later this year. Those books will be published as Kindle e-books and trade paperbacks. Amazon is not exactly a traditional publisher, however. They have a very different approach, much more author-centered or author-friendly. I doubt I would ever go back to one of the traditional New York publishing houses–although I shouldn't say "ever," because you can't really foreclose any option in this fast-changing business.
Sarah: It's such a changing market, isn't it? In light of that, what kind of advice do you have for the serious aspiring writer–someone who has the writing chops, has taken the time to polish his or her work and have it professionally edited? 
Michael: A person who fits those criteria might want to try going the traditional route first. This would entail acquiring a literary agent and submitting the manuscript to traditional houses. Getting published that way can give you a little more credibility, and you receive some money up front, as well as the advantages of an in-house editor and possibly some promotion and marketing.
The alternative, naturally, is to try self-publishing. The biggest disadvantage is that your book will be just one title among tens of thousands, and you may have trouble getting anyone to notice it. But if it does get noticed and word-of-mouth starts to spread, you can make a surprising amount of money very quickly and establish a name for yourself, and at that point you may start hearing from agents and publishers.
The main thing is to make the book as good as possible, and develop some familiarity with social media so you can find ways to reach your audience. This is necessary even if you use a traditional publisher, because you'll still have to do a lot of the promotion yourself. You don't have to be an extrovert–most writers aren't–and you don't have to do book signings or seminars or personal appearances, unless you want to. For the most part, those approaches aren't very productive anyway. Facebook, Twitter, blogging, e-mail, online forums, and similar networking tools are the best way to find readers.
And once you find your audience, you may not be able to turn out books fast enough to keep them satisfied. Good luck!
Sarah: Sounds like a good problem to have! Thanks for telling us your story, Michael.
For a look at all Michael Prescott's books,
click here
.
1 Comment
When will The Shadow Hunter be available for the Kindle?