New York Times Best-Selling Author, Ann Voskamp, Talks Women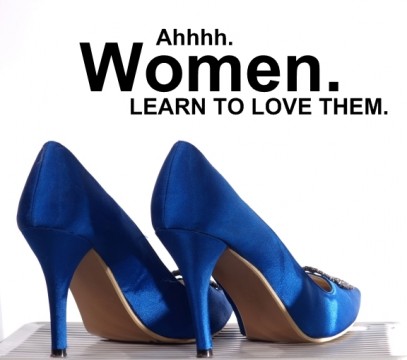 The day I met Ann Voskamp, we were circling around a mixer our publisher was putting on at the Calvin Faith and Writing Festival.
Darling.
Gracious.
Charming.
An old soul.
A holder of something sacred.
…And as it turns out, very personal. Two years later, after I zipped off an email to her now New York Times Best Selling Self, Ann responded warmly, citing our first meeting with more detail than even I could recall.
(And I'm a people person.)
It was a pleasure to get Ann Voskamp's ideas about women on the books.
(Did I mention she's coming to STORY?)
Sarah: So Ann, the faith arena sometimes seems to run shorter on female leaders than males. Who is a great female leader or writer that you look up to/read? And what grabs you about them?
Ann: I can't speak highly enough of Leslie Leyland Fields, a professor in the MFA program at Seattle Pacific, a multi-published author with WaterBrook, and a cover story columnist with Christianity Today…and a thoughtful mother to six and wife to a commercial fisherman in Alaska! She has generously mentored and invested in me and countless other women. She is widely-read, profoundly insightful, deeply Biblical and keenly intellectual — and has a heart to raise up women to serve God whole-heartedly and His church and this culture faithfully.
Leslie has sat up to 2 am, sharing the wisdom of her years of mothering, partnering with her husband, hauling in nets out on the ocean, and still making time to contribute creatively, to mentor other women, to dig deep into God's word for His truth and perspective on all things. She has modeled how to live generously with other women, giving of her time, her skills, her experience, to strengthen her sisters in the faith — and I am grateful and changed!
Sarah: That is beautiful. Something to cherish for sure. Can you tell me about a time another woman reached out to you that helped you believe in the good potential of women-to-women friendships?
Ann: I once sat in a airport waiting for a delayed flight and a friend, a word woman, turned to me, searched my eyes and said it gentle, "You've been hurt by women, haven't you?" I don't know how she knew — do we carry that pain, that guardedness, around in our eyes, our tentative smiles? I could hardly talk, the lump in my throat. I could only nod.
And when I arrived home, there was a note in my inbox from her with these words:
"I could see the pain in your eyes… And I've never done this before but… I feel prompted to make you a promise of friendship."
I promise I will never speak an unkind word to or about you. I will never be jealous of you. I will never compete with you. I will never abandon or betray you. I will love you. I will pray for you. I will do all I can to help you go far and wide in the Kingdom.
I will accept you as you are, always. I will be loyal to you. Before our loving God of grace, you have my words and my heart in friendship for this life and forever with Him."
When I was done reading the words on the screen, everything blurred… Women can do this for each other! Later, this beautiful woman, Holley Gerth, she offered the following Sisterhood Pledge, at the DaySpring site for women, (in)courage, where we write with a whole community of vibrant, generous women:
Sisters, let's choose to put our words firmly on the side of the Kingdom–to use them to protect and never to harm. I'm raising my sword and pledging my allegiance to you and to the One Who Loves Us.
We commit to using our words to defend and heal, not to harm.
We will not gossip.
We will not belittle.
We will guard our sisters by always speaking the best about them, encouraging them into all God would have them to be, and offering grace instead of condemnation.
We will be loyal and loving, remembering that even if we disagree we still fight on the same side–never against each other.
We will use our words to build up not tear down, to bring hope and not hurt.
We offer our words as a powerful weapon to fight for each other on the side of all that is good, right, and true.
***
Sarah: Wow. Total gift to have any human being express that kind of devotion to another. What verse, Scripture passage or Biblical story speaks to this theme for you?
Ann: The verse that has anchored me and steered me through life, through relationships with other women and my own personal life: "No man receives anything unless it is given to him from heaven." (John 3:27) All is a gift. What I receive. What another person receives. God chooses these things, in His sovereign wisdom, and anything another sister has, that I have, that anyone has, is a bestowing only of God's goodness and generosity.
For me, knowing that it is always His Sovereign love and purpose that is at work, leaves all things in me, in peace, in gratitude, in joy, for His lavish grace to any of us, all together, just holding on to Him! We're all sisters, beggars in need of bread, and it's all grace, all of it — doesn't that entirely change things?
Sarah: Any parting thoughts?  Last piece of wisdom…?
Ann: I genuinely think this kind of pain can run deep and wide for most women…  Some bruises break the vessels skin deep and others just break soul….
[[An excerpt from Ann's writings from I
n Courage
]]:
The skittish circles you make at church teas around the buffet table looking for another cracker and hoping no one makes eye contact?
The way you carry a book to the kids' swimming lessons like a piece of armour so no one gets close enough to trample on your still bruised heart?
The imaginary and very real boundaries you draw around your life like a barbed wire fence?
And when you've been hurt, you're making sure that won't be happening any time soon and you keep this wary distance from anywhere where you'd have to show the bare underbelly of your tender heart. But no one tells you that the shields you carry to keep you safe, become the the steel cages that keep you alone."
To read the rest of "Join the Real Sisterhood of Women" and how to heal…
15 Comments
Mela Kamin

May 3, 2011 (7:45 am)

Wow – I'm blessed to have met Ann & I enjoy the wellspring of strength she is, wrapped in a faithful, gentle, not-afraid-to-be-vulnerable writer. She really sees people and is as thoughtful in person as she is in her writings. This is a beautiful interview that embodies all of that. I am going to use that sisterhood pledge with my Bible study friends – it's how I feel about them and have never articulated it. It's time. Thank you!

Sarah

May 3, 2011 (7:53 am)

Tell me about it! She's quality. :) All. day. long. So glad to share Ann's thoughts here.

eloranicole

May 3, 2011 (8:34 am)

So stoked she's coming to STORY. Love her thoughts here…

Sarah

May 4, 2011 (6:56 am)

Me too @eloranicole :) Should be great!!

kristinruther

May 4, 2011 (8:51 am)

Great message that speaks to our hearts as women. Can't wait for Story!

Lindsay

May 4, 2011 (9:12 am)

That's timely. (And those words are insufficient…)

Sarah

May 4, 2011 (11:32 am)

Thanks @Kristin and @Lindsay. Isn't it nice to hear women open up about these things?? :)

Yes, this is Ann. She teaches us with words and by example how to love other women and the Word. Beauty here. Thank you for sharing.

Holley Gerth

June 23, 2011 (8:56 pm)

Ah, Ann & Sarah, thank you for the gift of this conversation–and being tucked into it. I'm honored and encouraged by you two beautiful women. Thank you both for what you do…how you love women and their Maker so well.

Linda

June 24, 2011 (11:23 am)

Dearest Ann – you are always true to the One who has called you. How you bless.

Sarah

June 24, 2011 (6:16 pm)

@Lisa-Jo Thanks for stopping in to pick up some of these interviews. :) Appreciate your like-mindedness.

Sarah

June 24, 2011 (6:17 pm)

@holley You're welcome, Holly! Thanks for reading. :)

Sarah

June 24, 2011 (6:17 pm)

@Linda, she does bless. So glad Ann is who she is. And so glad she'll be at STORY this year.

Ohh I love this… I copied that little Word Commitment…the power of our words, especially as women- they can definitely build up or tear down- Jesus let my words always be encouraging to those around me.

I still have lots to learn! thanks for sharing this!

Sarah

June 30, 2011 (2:28 pm)

Charissa, thanks for taking the time to leave a note. Ann is a wise woman. So glad she's coming to STORY this year. It'll be great to share her with so many. :)