Rachel Held Evans Talks Women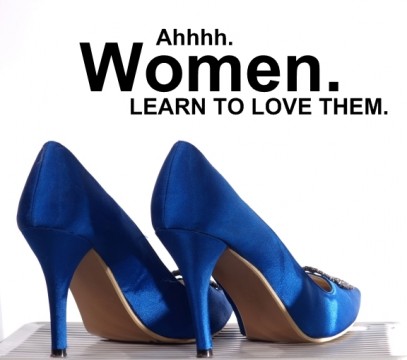 Each week (or so…) I've been pooling the wisdom of many influential women on the subject of, well, themselves. Women. This week, we're hearing from the beautiful Rachel Held Evans.
The first time I met Rachel, we ended up holed up in a hotel lobby, tucked into stiff flowery couches talking books and publishing and websites and balance.
Rachel was genuine and engaging in person, easily proving she is every bit as enthusiastic and warm as her online persona suggests. And she was just getting ready to write the book she's working on now–A Year of Biblical Womanhood.
The pic below, I hope you're guessing is a reference to that project (rather than her ancient sense of fashion).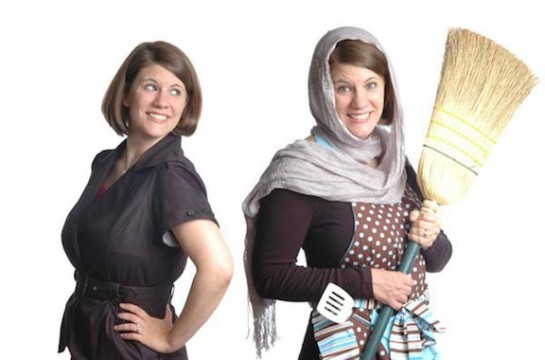 Sarah: Your writing is really going places. Do you–in all your accomplishments–ever find jealousy or competitiveness sneaking in?
Rachel: All the time! And I get especially jealous when I sense that another woman is my "competition." I'm not exactly sure how to explain this—perhaps it has something to do with our tendency to see those most similar to us as the biggest threat—but I pray consistently for this attitude to change in me. I've found that one way to keep in check is to intentionally befriend women whose religious backgrounds, careers, ethnicities, and ages are different from my own.
When I observe other women really thriving in their own way, using their own unique gifts and talents, I feel more empowered to do the same without comparing myself to others. It reminds me of what Judy Garland said:  ""Be a first rate version of yourself, not a second rate version of someone else."
Sarah: I love that last quote. So, along those lines, I've read that women entering a room sometimes scan the other females to see how they rank in appearance comparatively. What do you think is at the heart of this behavior?
Rachel: I think it's the same thing that makes us gossip about one another: it's all about insecurity. When I'm feeling down about myself, I look for someone about whom I can say, "Well at least I'm not …(obese, divorced, unpublished, drowning in diaper bags, etc.) This gives me a cheap high for about 30 seconds, after which I go right back to feeling bad about my own shortcomings and fears.
I've found that the best way to combat this sin is to identify it as such, to say to myself, "I'm doing that thing where I look for faults in someone else because I feel depressed about my own." Then I say something nice about myself and something nice about the woman I just criticized. (Usually these conversations go on in my head. It's rather loud in there!)
Sarah: Okay, let's focus on the positive. Can you tell me about a time another woman reached out to you that helped you believe in the good potential of women-to-women friendships?
Rachel: My next book project deals with the whole debate over the role of women in the home, church, and society. Mary Kassian and I have very different views on this (she's a complementarian and I'm an egalitarian), and  yet she reached out to me when she heard I was working on the project and offered some of the best advice I've ever received regarding how to deal with public scrutiny when writing on a controversial subject.
We talked for two hours on the phone! We've also corresponded a bit by email…which reminds me that I owe her a response!  I really appreciated her honesty and kindness and the readiness with which sought out those things we have in common. She's a class act all the way.
[[Note from Sarah: If you enjoyed this interview, you might want to check out the others in this series. Check out this one with publishing guru Lindsey Nobles with leader and blogger Jenni Catron, this one with author Leeana Tankersley, this one with New York Times Best Selling Author Ann Voskamp, this one with non-profit leader Jena Nardella of Bloodwater Mission or this one with bloggerHeather Whittaker .]]
12 Comments
Amy

June 15, 2011 (10:14 am)

My mom just read THE YEAR OF LIVING BIBLICALLY by A.J. Jacobs, so I'm sure she would love to dive into Rachel's upcoming book as well. Great interview! I remember when Rachel interviewed the "other" Rob Bell (graphic designer from U.K.). That was great stuff. I'd like to read her books…soon.

Sarah Cunningham

June 15, 2011 (11:44 am)

@Amy You are right. I bet a lot of Jacob's female readers are going to eat up Rachel's new book. :)

Yesterday I was at the park with my kids, my sister and her kids and my husband. A woman brought her daughter over to play. She was skinnier than I am, had a better tan and obviously spent a little more time considering her wardrobe (something I hate doing). I instantly started that "sizing up" thing. She had one small flaw…VERY small. But finding it made me feel a wee bit better. Until I read this interview, at least.

I'm really enjoying these interviews, Sarah!

Sarah

August 13, 2011 (12:18 pm)

Thanks @Julie. It's nice to know we're all human, but we don't have to give in to petty-ness. :) These women are great examples of that.

Seth Fizer

August 13, 2012 (11:40 pm)

You have produced it really crystal clear and easy to adhere to

Galen Asencio

August 14, 2012 (2:36 am)

whenever My partner and i took in or examine a piece of writing I ran across new factors to support me compose. Cheers!

Wesley Lande

August 15, 2012 (4:07 am)

Hi there! I had been looking and found your blog post post… nice! I get pleasure from your blog post. All the ideal!

[…] [[Note from Sarah: If you enjoyed this interview, you might want to check out the others in this series. Check out other interviews with blogger Lindsey Nobles , leader and blogger Jenni Catron, author Leeana Tankersley, New York Times Best Selling Author Ann Voskamp, non-profit leader Jena Nardella , bloggerHeather Whittaker and author Rachel Held Evans.]] […]

Subscribers are needed in order to generate more revenue.

Stop reading now, and take the action you need to take your business to the next level.

On the IIU website there's a extensive listing of affiliate marketer sites, all of which are extremely effective.

press release

February 19, 2014 (2:21 am)

But remember, the harder you work now, the more it'll pay off in
the end. I won't mention the name of the product but I'll
explain to you why yesterday night was a failure for me:
 Basically, the product was a dating product helping men
learn how to attract women. Marketing and advertising and advertising and marketing high
expense goods and services usually requires a distinct technique than promoting and marketing commodities, and organization
to small business advertising and marketing is a great deal much more specialized.

Tommie

February 23, 2014 (11:20 pm)

Subscribers are needed in order to generate more revenue.
Are you looking out for outlets for promoting your small business.
Article Source: to understand more about Online business.

payday loan

July 5, 2014 (10:34 am)

loans for you today, payday loans