Tony Campolo Retiring? I Don't Know If I Buy It.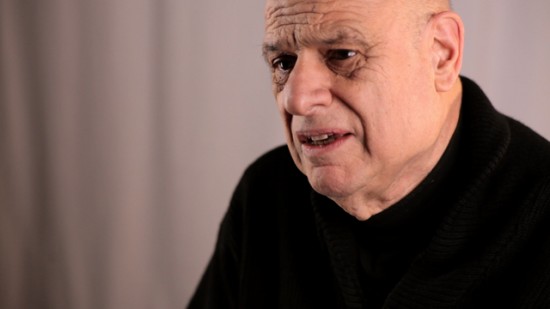 "Tony Campolo, a progressive evangelical leader … announced Tuesday (Jan. 14) that the organization he founded nearly 40 years ago will close on June 30."
So began an article chronicling Tony's step away from the organization that has been his public face for longer than I've been alive.
I have to admit, I receive the news with mixed feelings. I am happy that Tony may be able to move more freely in this stage of life, unencumbered by the burdens that come with administering an organization. But, too, it felt sad to see the EAPE waving goodbye. It feels like the beginning of an end of a Campolo-marked era that is coming all too soon.
Of course I, like anyone who knows Tony, was not surprised that his definition of retirement included the words "…he will continue to write and speak, with nearly 200 engagements scheduled for 2014."
200 engagements in Tony Campolo's retirement year? Yeah. That sounds about right.
For about five years now, I've had the privilege of being involved with Red Letter Christians, the organization where Tony spends most of his time now according to the article. And I have to tell you, to go from a save-the-world teenager listening to a colorful evangelist tell churches to stop buying $100,000 sound systems when people are starving…to go to sitting in a room with him every winter, to having him endorse my books…has been a beautiful, meaningful, unforgettable turn of events.
The Church should be the only club in the world that exists for the benefits of its non-members. In this book, Sarah Cunningham spells out concrete, practical ways to make that happen. Using Biblical directives she lays out how the local church can be THE CHURCH. – Tony Campolo, PhD. Eastern University
So I sit there with Tony and the others he has gathered. And we circle up to listen to him tell favorite, cherished stories that we've heard him tell before…about Clarence and the casket, for example. And we, many adults with our organizations and published books, are rendered grandchildren around a table listening to a patriarch tell family stories we've grown to love. We lean forward as if it is the first time we have heard the story, we listen intently, and we mouth the words with him, "Good night, Clarence!" as the finale of his familiar narrative breaks.
And we applaud not because we are being kind, but because something in his spirit has been planted in ours. So when he asks us to sing Joy to the World for the third time that day, we sing it as if it is the first time, because we know these requests are bits of his legacy of the hope for this planet he intends–very intentionally–to leave behind in us.
Tony Campolo is, for sure, a gust of wind at many backs, including mine.
Which is why my favorite part of the article was this:
"Too often, we old guys hang on too long and steal the spotlight from the new, bright, shining stars emerging as speakers and leaders," Campolo said. "We keep occupying leadership without stepping aside and getting behind these speakers."
And I just want you to know that when he says this, about stealing the spotlight, you might think it goes against the grain of the lively, attention-grabbing voice you've known and loved, but I want you to know that it is real.
Tony Campolo has repeatedly told me, with the kind of sincerity that brings tears to my eyes, that he wants to end well. That he wants to disperse influence to those coming up under him, to help them get the speaking engagements he once took more of, to help them find their voices in the publishing industry, to help them work together to accomplish more.
And he has put his energy behind that.
Whether the EAPE closes or not, parts of it will continue on with us. After all, I aspire to be controversial as Jesus was controversial. But I also aspire to end well as Tony Campolo is ending well.
Read the rest of the article about Tony's retirement here.
1 Comment
If Phyllis is our den mother, then surely Tony is our den father. I'm sad to hear EAPE is closing, but I think I can deal with Tony trimming his speaking schedule down to 200/year. He's earned the break! Thx Sarah, for voicing our shared love for the man.