WHAT IS FAITH: D.L. Moody & Thoughts from Shelly Miller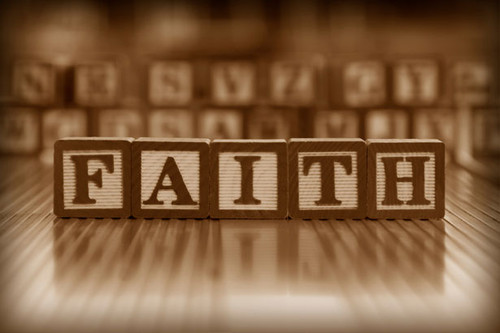 Today's post is a guest contribution from blogger friend, Shelly Miller, who is one of the people reading D.L. Moody's bio in an effort to remember what faith looks like in the lives of ordinary people. 

I am late getting to breakfast in the hotel dining room.  Jet lag kicks in.  Luckily, I am not too late to join the group meeting with my husband.  As I approach the table, hands push empty cups and dirty plates aside to make room for me.  H pauses the conversation, introduces me to the young, spiky haired evangelist in the red sweatshirt seated next to me.
As I pour tea, my new friend shares – in between mouthfuls of croissant and jam – about the flash mobs he organizes.  How 1,500 people show up to the last one and tonight people from all over London will meet in front of St. Paul's Cathedral where the Occupy movement camps out.
A mass of people showing up to stand in quiet prayer under dangling stars and hanging moon.  No fancy venue, famous speakers, agenda, or marketing gimmicks to entice.  Just hearts gathered to beckon Christ.
That challenges me.
I can't help but compare what I am hearing to what I read on the transatlantic flight to London while seated in 8C beside my husband.  How thousands turn out in 1873 when the unassuming, American Evangelist D.L. Moody tours Great Britain.  They hear a simple message that awakens truth and parts the sea of deception.
That God loves sinners, not just saints.
If the cobblestone paths and stone buildings could talk, they would tell stories of a shoe salesman who tirelessly helps the downtrodden, shares his story of Christ to save souls, loves his neighbors in word and deed.  How Dwight L. Moody rises from obscurity to become the Billy Graham of his generation.
This gives me hope.
Because growing up as the child of a single mother struggling with alcoholism and poverty, I need to know that following Christ makes a difference.  That success doesn't always come with the right credentials, to those that fit the profile, have the platform.
That he loves messy sinners like me.
Like Moody, who leaves home to become a shoe salesman, I leave Tulsa and drive to Phoenix determined to surpass my circumstances. Put myself through college, marry an architect and two months later move to Tennessee so my husband can pursue ministry as a vocation.
Twenty- one years and eight moves later, we lead a church planting movement in North America and I realize this:  That just like Moody and the crowds standing in the drizzle in front of St. Paul's Cathedral, the most important credentials one can possess are a receptive heart that listens to the Holy Spirit and eyes transfixed on Christ.
He takes care of all the rest.
1 Comment
Vicki Kessler

December 27, 2011 (8:02 pm)

I left a large church with faith and hope of finding who Jesus was to me and I to him. I not only found who Jesus was but how He would become a very intricate part of my life. Hope to understand the scriptures and the Gospel with faith to know that if I asked I would receive. I had a marvelous teacher and new priest to help me understand what I was longing for. I listened and followed with a joyful heart of the journey I had chosen.
I am still learning and still on a journey. The search has led me to a life of following that I didn't know could exist, but I had a faith.
On my way I learned that my heart kept calling me to prayer for others. I learned I was an intercessor. I did not know this until the gift was pointed out to me. Humbled by receiving a gift from the Holy Spirit was overwhelming to me. Still is…always will be.
What is your faith story? Was it of trust, faith, and hope? Did you know Jesus and accept Him in your heart through a mentor? Through music? Perhaps by reading the greatest book of all…..the Bible. Whatever it was or you ask for it to be with love in your heart and desire for His company you will find what your are searching for your journey of faith. Go!