Friends For Life: The Cliff Notes to Life Long Friendships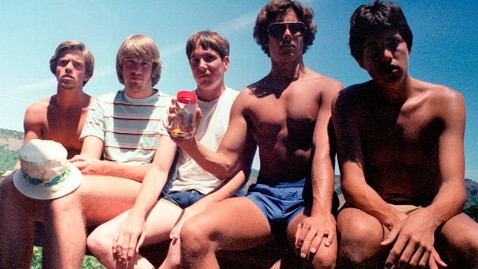 Friends For Life: The Cliff Notes to Life Long Friendships
The guys in this photo could be any group of guys any one of us went to high school with. But one thing makes them exceptional: they stuck together. 30 years later, they still get together at this same spot for this same photo.
Read on for 5 tips on how they made their creative take on lifelong friendship work.

1. They spent regular time together when they started out. (They happened to go to high school together.)
2. They were intentional about staying connected. (They got together at least every five years.)
3. They established a tradition to participate in together. (They took the same picture on the same bench, while vacationing at the same spot.)
4. They celebrated their shared memories. (They hung the photos in the cabin they stayed at.)
5. They maintained a sense of humor. (On a website that follows their journey, it says: "Watch us lose hair and gain forehead; Gain and lose and gain and lose weight. There are reasons we all decided it was better to take the photo with our shirts on.")
See the photos of these friends for life.