Get Rid of Your Friends Once And For All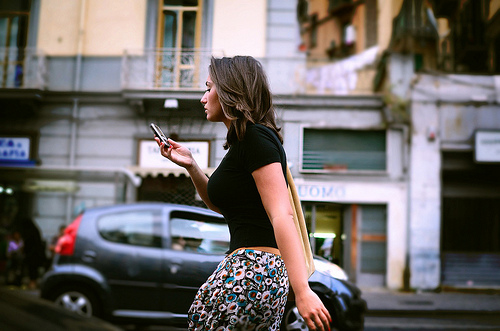 The Accidental Journey To Settle For Less
It's a free world.
We can settle for a card instead of a birthday lunch.
A text instead of a call.
A "next time" instead of a "yes, I'll be there".
We can settle for "liking" a photo rather than being in one.
A voicemail instead of the time to listen.
A nod hello instead of a fence-post conversation.
We can always get by with less.
But it might cost us more in the end.
If our interactions are half-hearted or lack meaning, we might find the quality of our friendships eventually fall to meet our own standards.
Agree? Disagree? Relate? Leave a comment.
2 Comments
Mike McGinnis

October 16, 2012 (12:18 am)

Yo Sarah! Just wanted to let you know I've read like 6 posts in a row right now and you are on fire as far as "modern" relationships go. Really enjoying it…I'm also listening to Ellie Goulding while reading which seems to be working out…so there's that. Keep on rockin' it.

Sarah

October 16, 2012 (9:05 am)

Hey Mike! Good to hear from you. Thanks for leaving a comment. :) Next time I'm in Detroit…or even Ann Arbor…I'll drop you a line. Want to catch up!