When the Best Place to Be Is Right Where You Are
We call it God's green earth, but sometimes it's anything but that.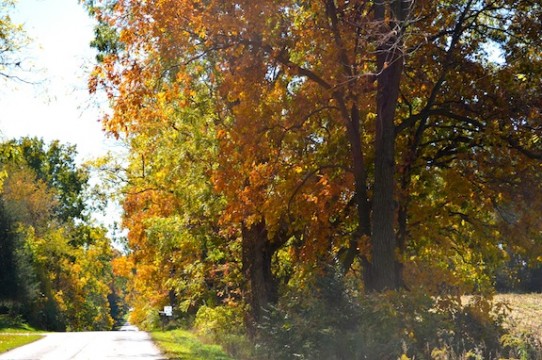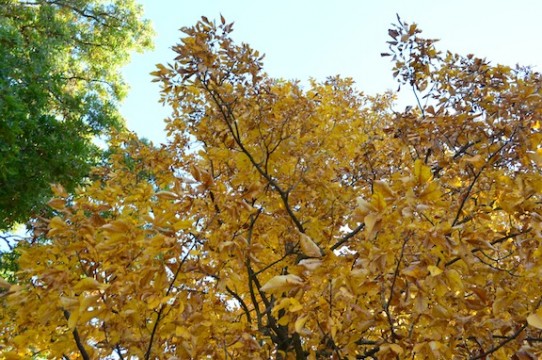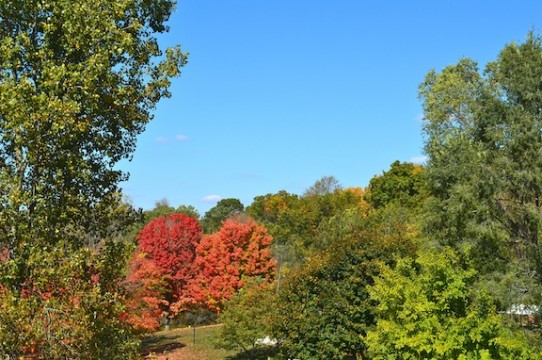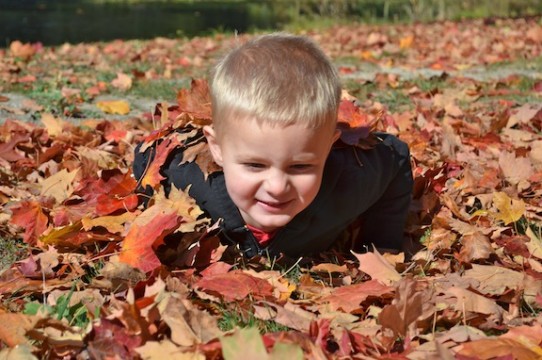 The fall color palette, a mixing of reds and oranges and golds, my favorite bold warms, make you want to grow and thrive…and warm yourself by the fire for a while.
Which is exactly what I've done. For a good long while.
Born in the sweet sloping hills of Pennsylvania and lovestruck in my youth by the Chicago skyline, I never thought I'd stake my life here in the mitten. But slowly and surely, Michigan wins me over with each new season.
This time of year is visually striking.
Nature literally falling right down on top of you, accessorizing your lawn with its humble decor.
The intense autumn sun setting over flames of leaves.
It pulls you out of your house, out of yourself and out of your self-absorption and inner drivel into a much larger and grander story.
A love story so intense it seems to be about you.
But one that is as far-reaching as nature itself.
Inviting you into more…far more.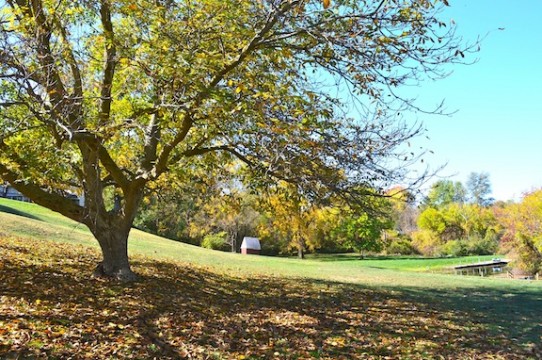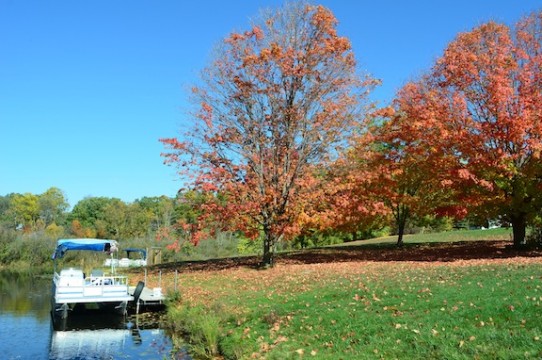 Sometimes, I find, the best route to gratitude is your own backyard.
Standing on the patch of grass you live on.
Surrounded by the people who share your bit of geography.
In awe of the Being who crafted this setting.
Certain of His deep love of people.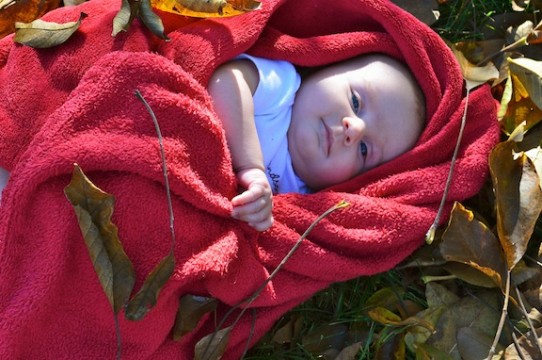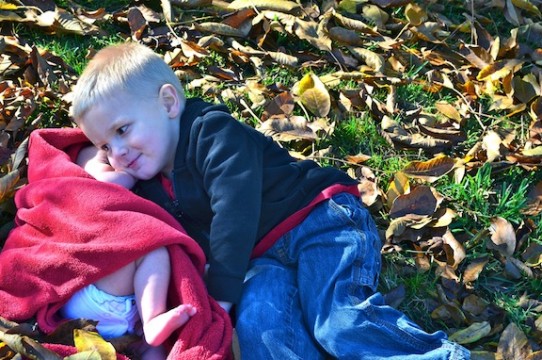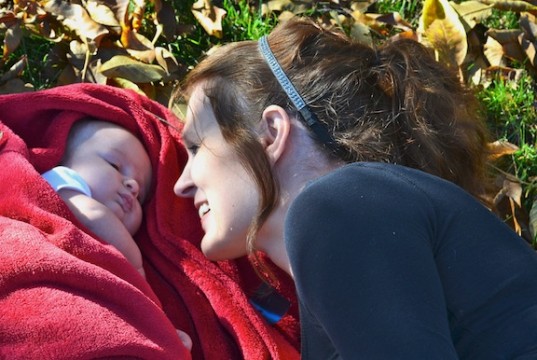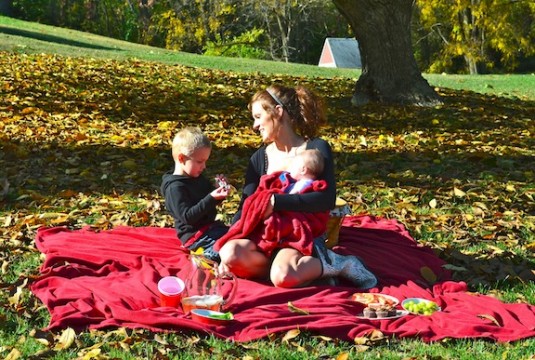 Sometimes your prayers lead back to home.
And you realize what contentment is.
It's when the best place to be is right where you are.
***
Pure Michigan
For you out-of-state readers who catch wind of the Pure Michigan movement, but have yet to travel to Michigan (hint, hint), I asked my Facebook friends to submit their best Michigan photos in all their fall glory. Go here to be smitten with the mitten. :)
6 Comments
Caris Adel

October 12, 2012 (10:13 pm)

Sometimes I wish I could move to another state, but every fall I'm reminded how awesome Michigan is.

Sarah

October 12, 2012 (10:42 pm)

Yep. I'm pretty much a fan 3-seasons of the years…and optionally in winter. You know how it is…a light snow on Christmas is nice. Scraping ice gets old fast.

Joe Cardini

October 12, 2012 (11:45 pm)

Born and raised in New England (CT). Lived in Chicago for 3 years and now Arizona for the past 11… Thank you Sarah for bringing me back to some terrifically blissful moments in my past, as well as reminding me of just how amazingly, out of this world awesome our Lord truly is…

Sarah

October 13, 2012 (7:47 am)

Thanks for commenting, Joe! Arizona is beautiful too…though less fall colors I'd imagine. :)

Joe Cardini

October 13, 2012 (1:43 pm)

AZ is uniquely beautiful for sure Sarah! The Sonoran Desert comes alive with such amazing colors in the early spring! And of course, less than 2 hours away we can drive to the mountains and catch the sights of the sort of colors you present in this post! BYTW, I truly enjoy your writing… Thanks.

burberry bags

October 14, 2012 (12:21 am)

Hello there, I found your site by way of Google even as looking for a related subject, your site came up, it looks good. I've bookmarked to favourites|added to bookmarks.
burberry bags http://burberrybeltssale.sinaapp.com/