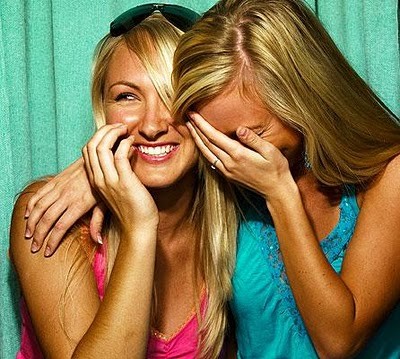 Since narrowing my focus to finding extraordinary friendship in a sometimes too-ordinary world, I've been on the hunt for great websites I can find affinity with.
Turns out…friendship sites and even websites about friendship are hard to find.
(There are a zillion dating websites though.)
But after spending several months googling everything under the sun…
"blogs for friends," "friendship blog," and "websites about friendship"…
I've found ten snazzy, friend-loving sites to get inspired by.
Top Blogs For Friends: 10 Must Read Friendship Sites
The blogs that follow aren't all straight up friendship sites. They weave through related topics like community, relationship-building and putting people first.
Some of the authors toss out opinions I don't agree with (but who do we really agree with on everything?) and some of them bravely slosh around in topics I would be banished to Iceland before blogging about, but all of them have something smart, meaningful or savvy to say about how relationships work.

Author and phD holder Irene Levine uses her background in clinical psychology as a springboard for taking on topics like Friendship Advice for Young Women Under the Age of 18, Friendship: In Sickness and in Health and Getting Older: Fighting Loneliness in Small Steps.

The woman behind www.maryjorapini.com and "Mind, Body, Soul with Mary Jo" on Fox 26 Houston, Mary Jo Rapini blogs about topics like Is The Electronic Age Making Our Relationships Cognitively Complicated? and The Green-Eyed Monster of Jealousy Can Kill You (and Someone You Love).

Dubbed "An investigation into the pitfalls and rewards of 21st century friendships",  author and professor Susan Shapiro Barash blogs on all things friendship with a slant toward women. Recent posts include Summer Friend Fizzle, Confusing Friendship with Twinship and The Always-Late Friend.

New York Times Best-selling author of the Happiness Project blogs about happiness and the journey often includes people. Look for posts like 7 Tips for Handling Criticism, Do You "Numb" Yourself with TV, Internet, Work, Food? and Can Refusing To Give Compliments Be an Act of Love?

Nathan Feiles wields his background in social work to offer insightful posts such as 7 Ways to Show Appreciation, The Trick to Saying "No" and How to Prevent Money from Hurting Your Relationship.

This creative junkie and "VP of fun" frequently touches on matters of friendship. Check out her recent posts 5 Things to Honor in Friendship and To Anonymous – Cyber Bullies Who Dehumanize Others.

Marcia is a licensed psychologist and professor with a passion for people skills. Her posts include Letting Go Of Being Indispensable, Are You Cheating on the Ones You Love? and Social Media: The Ties That Broaden And The Ties That Bind.

Girlfriendology is a collaborative effort of multiple writers to bring women insights like Seven Ways to Cheer Up a Girlfriend and Taking the Heat without Sweating It: Dealing with Criticism.

A registered safety practitioner and Christian minister in Australia, Steve Wickham gives relationships a faith-inspired spin with titles like Beyond Approval and Rejection, Redemption In Relationships and The Multiplicity of Kindness.

Incourage Me covers a variety of topics related to relationships and life for people of faith such as How To Live a First-Hand Kind of Life, Sandpaper People and We All Break Differently.
+1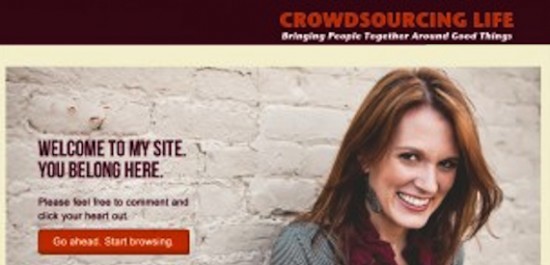 And then of course there's yours truly. I'm obligated to emphasize this because I've only just recently boiled everything down to a blog about relationships and I want to make sure you've followed my new direction. I'm piping up about friend-related subjects like A 3-letter Answer That Diffuses Every Argument , What Everybody Ought To Know About Willpower and Friendship and Haunted By My Past.