Walk a Mile In Their Shoes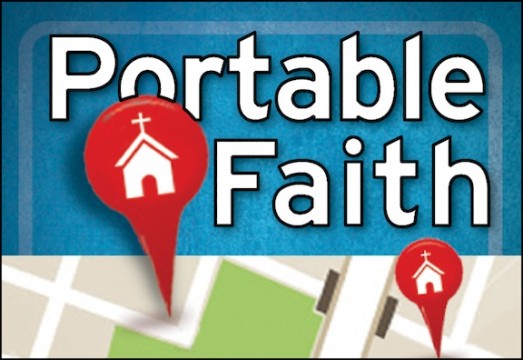 Have you been following this?
There's some great discussions going on in this blog series surrounding the 33 exercises from Portable Faith: Taking Church to the Community, which released at the beginning of the month. So far we've covered What If Your Church Burned Down?, Community Stations and Would You Let Your Families Intermix?
So this week…
From Portable Faith:

Most of us believe that the Bible was written with to convey God's intended meaning, yet we may not always stop to think about how different people may respond differently to biblical passages. Of course people can interpret a verse or larger section of Scripture differently from a theological perspective. In this case, I'm not talking about doctrinal differences, as much as a person's way of identifying with Scripture.

If you grew up in a middle-class white congregation, for example, as I did, you may have naturally identified with people or ideas in a story that people of another social or economic group may not relate to.

For example, as a child, when I heard the story of the paralytic [D1] whose friends let him down through the roof to see Jesus, I always envisioned myself as one of the people on the roof. I was not paralyzed, nor did I have any obvious physical challenge or sickness for which I would be seeking physical healing from Jesus. But I did believe Jesus could heal, and I could imagine myself going to extremes to help a friend gain access to Jesus.

You can imagine how surprised I was while attending an urban church in my early twenties, and the pastor preached the whole message from the perspective of the man who needed to be healed. It was clear that many in the congregation who experienced suffering and hardship, some of whom had physical ailments, were naturally drawn to this perspective. They could imagine themselves being lowered in front of the Savior by their friends.

Similarly, while I was attending worship at a homeless shelter, a person speaking referenced the story of the widow in Mark 12:41-44 who gives her last copper coins. I had always imagined sitting in a pew and watching this woman go forward to put in her last coins, but the other attenders at the shelter imagined themselves as the woman!

Does it change the meaning? No. Yet for me, in the first case, I was viewing the story somewhat detached, seeing myself as a middleman who felt appreciative of the way God healed those who needed it, but they were seeing Jesus as a healer, someone who could reach down and touch their broken bodies and heal them. And in the second case, I was projecting a sacrifice onto someone else while they were being challenged to sacrifice their own wages or savings.

When we speak about a passage, it might be a good idea to remember we shouldn't assume that everyone in the audience easily relates to the same person we do.
---
The exercise that accompanies this excerpt provides a list of scripture passages and asks people to think about:
1. Who they identify with in the story
2. Who might identify with other figures
So what do you think?
There's the saying you can't understand another person until you walk a mile in their shoes. Could the same go for reading a book of the Bible through their eyes?
Is this useful for thinking about how we come to and connect with the Bible?